'Ted 2′ Reunites Liam Neeson With Seth MacFarlane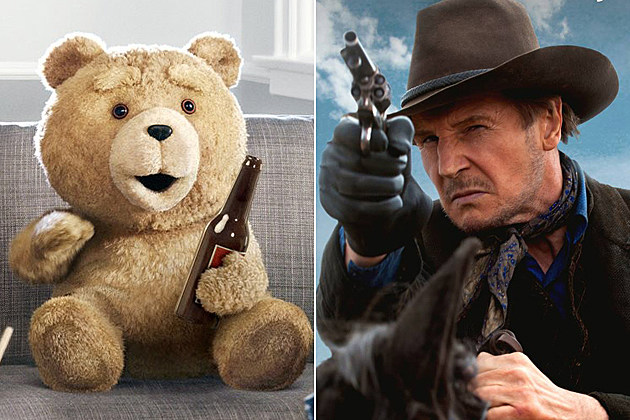 Apparently Liam Neeson didn't get his fill of Seth MacFarlane charm from 'A Million Ways to Die in the West.' As the 'Family Guy' creator revealed on Twitter, Neeson has joined the cast of 'Ted 2,' and not only that, but he also filmed his scene already.
So get ready for Liam Neesons!
Based on McFarlane's announcement (embedded below), details on Neeson's role are unknown, though we're presuming it to be more of a cameo appearance.
Yesterday Liam Neeson, today Morgan Freeman. Not a bad week for #Ted2.

— Seth MacFarlane (@SethMacFarlane) September 24, 2014
'Ted 2′ has already begun filming and features a cast that includes the returning Mark Wahlberg, Mila Kunis and MacFarlane as the foulmouthed, animated teddy bear, as well as Amanda Seyfried and Morgan Freeman. Little is known about what will befall our Flash Gordon-loving, pot-smoking, toilet humor connoisseur buddies this time around, but based on a recent set photo, it's believed Wahlberg's John Bennett will be getting hitched…but to whom? Kunis is expected to reprise her role, but there's also Seyfried's character to consider. Regardless, he at least has one new love interest in his life.
'Ted 2′ will hit theaters on June 26, 2015.

Source:
'Ted 2′ Reunites Liam Neeson With Seth MacFarlane