'Twilight' Comes Back From the Dead With a Series of Short Films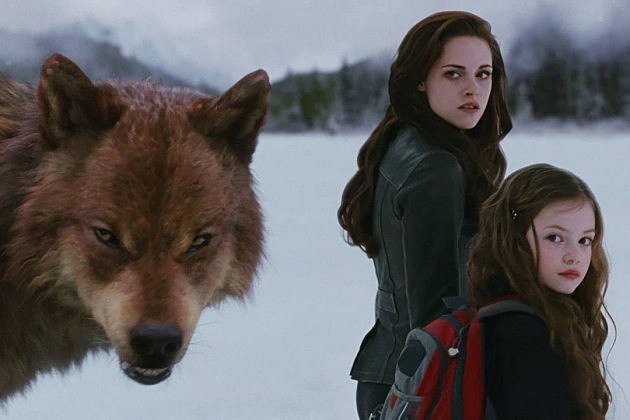 After four books, a slew of online fan fiction, merchandise, and five feature films, we all thought 'The Twilight Saga' had officially been laid to rest. But, as we learned from 'Game of Thrones,' "what is dead may never die." Lionsgate announced that a series of short films taking place in Stephanie Meyer's popular world of vampires and shapeshifters will be created by aspiring female filmmakers.
The studio that brought 'Twilight' to theaters is partnering up with Meyer, Facebook, the Women In Film organization, and crowdsourcing platform Tongal to kickstart a social media campaign called 'The Storytellers – New Creative Voices of The Twilight Saga.' Through a multi-phase contest, at least five female filmmakers will be selected to direct their own short films based on characters in 'Twilight' — and Meyer's 'The Twilight Saga: Official Illustrated Guide' will be offered as guidance for those unfamiliar with the subtle intricacies of this world and the vastly obscure characters that populate it.
From there, the films will be produced and developed with the help of a panel of advisors that includes Meyer, Kristen Stewart, Kate Winslet, Octavia Spencer, Julie Bowen, Oscar-winning writer-director of 'Frozen' Jennifer Lee, 'Twilight' director Catherine Hardwicke, and Women In Film President Cathy Schulman. These women will then select which ones will premiere exclusively on Facebook in 2015, while fans will select a grand-prize winner to receive a cash prize and "career opportunities."
So, yes, while we won't be getting yet another 'Twilight' movie per se, this universe seems far from finished. Like Warner Bros., which is reviving 'Harry Potter' with a 'Fantastic Beasts and Where to Find Them' movie (with the potential for more), Lionsgate can't help but re-tap one of its most lucrative franchises. If anything, though, this is a great opportunity to highlight more female voices in film, considering how male-dominated this industry is. Said Schulman, "Women In Film is proud to help recruit and mentor female filmmakers as part of a project that illustrates the power of a beloved book and movie franchise to lessen the gender gap in our film community and provide a platform for women's perspectives to be seen and heard."

Source:
'Twilight' Comes Back From the Dead With a Series of Short Films