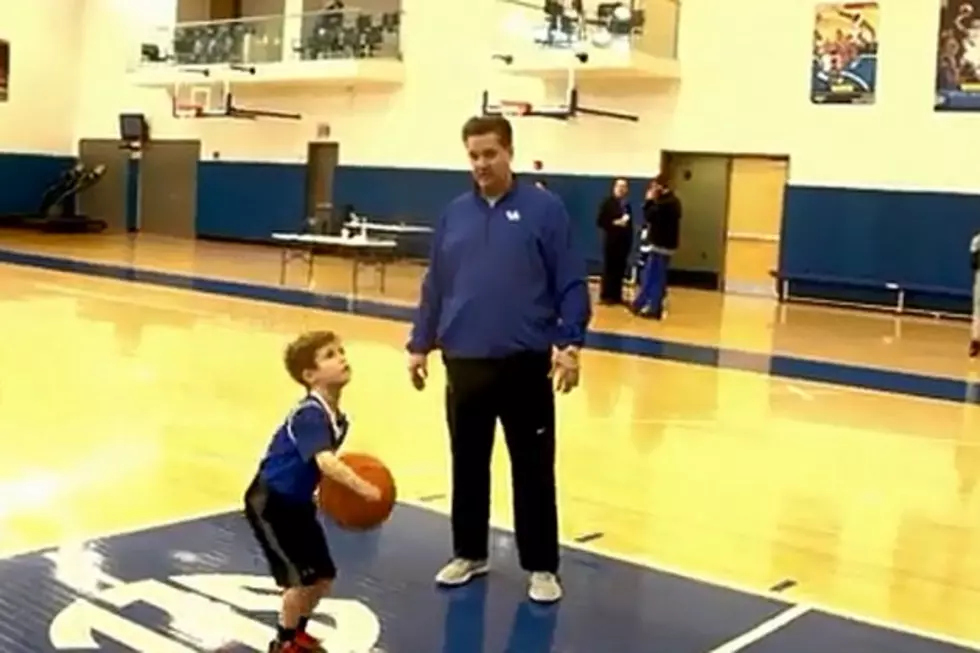 5-Year-Old One-Handed Hoops Star Shows Game to John Calipari
Bleacher Report
This kid dreams as big as he plays.
Jackson Connors is a 5-year-old boy with one hand who just so happens to be pretty good at basketball.
Jackson is also a huge Kentucky fan and since his dad played at UMass, where Coach Cal once coached, he's been able to forge a relationship with the heralded coach.
As you can see in the video, the kid's got some game. He shows Calipari how his skill is developing. With the way Coach Cal brings players through Kentucky, don't be surprised if he tries to recruit Jackson in  a year or two.
At the very least, maybe he'll serve as a good luck charm when the Wildcats look to finish off an undefeated season as the NCAA Tournament approaches.