A Beer Made In Missouri Just Claimed A World Beer Cup Bronze Medal
When it comes to beer, we all know that Missouri is the home of Budweiser.  I don't think I am going out on a limb by saying that our state loves beer.  There are a lot of craft breweries in the state, including Craft Beer Cellar in Sedalia.  Craft beer is becoming a lot more popular throughout the country.  Now you make like dark beers, stouts, sours, ale's or even your favorite domestic beer.  Lots of options.  Well, props need to be given to Piney River Brewing in Bucyrus Missouri.  They just got recognized for a big award.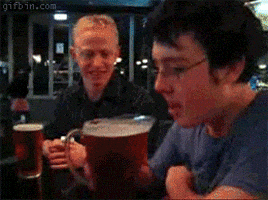 Piney River Brewing Company of Bucyrus claimed a 2022 World Beer Cup bronze award for Missouri Waltz with Cherries in the Fruited Wood and Barrel-Aged Sour Beer category at the awards ceremony held on May 5 at the Minneapolis Convention Center in Minneapolis, Minn.
The World Beer Cup is a global beer competition that evaluates beers from around the world and recognizes the most outstanding brewers and their beers. Awards were given in 103 beer-style categories, and this bronze award is the second World Beer Cup award for the brewery and the only World Beer Cup award given to a Missouri brewery in 2022.  You can read more about this by clicking HERE.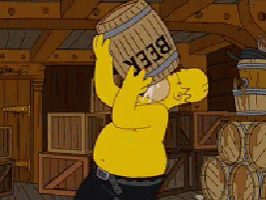 World Beer Cup winners were selected by an international panel of 226 beer judges from 28 countries. Widely regarded as the "Olympics of Beer," the 2022 World Beer Cup was the largest competition to date with 10,542 entries from 2,493 breweries in 57 countries.  So winning an award in any category is a big deal.  This particular beer has been available with blackberries, peaches, raspberries and blueberries.
If you are interested in touring their taproom you can click HERE.  Piney River Brewing has been around since 2010.  There are many beer options that they have and some are available year round.  Click HERE for a few of those.  I am thinking that a road trip to the Ozarks may be a nice getaway to check this place out.  Congratulations to Piney River Brewing on their honor.
LOOK: Best Beers From Every State
To find the best beer in each state and Washington D.C., Stacker
analyzed January 2020 data from BeerAdvocate
, a website that gathers user scores for beer in real-time. BeerAdvocate makes its determinations by compiling consumer ratings for all 50 states and Washington D.C. and applying a weighted rank to each. The weighted rank pulls the beer toward the list's average based on the number of ratings it has and aims to allow lesser-known beers to increase in rank. Only beers with at least 10 rankings to be considered; we took it a step further to only include beers with at least 100 user rankings in our gallery. Keep reading to find out what the best beer is in each of the 50 states and Washington D.C.