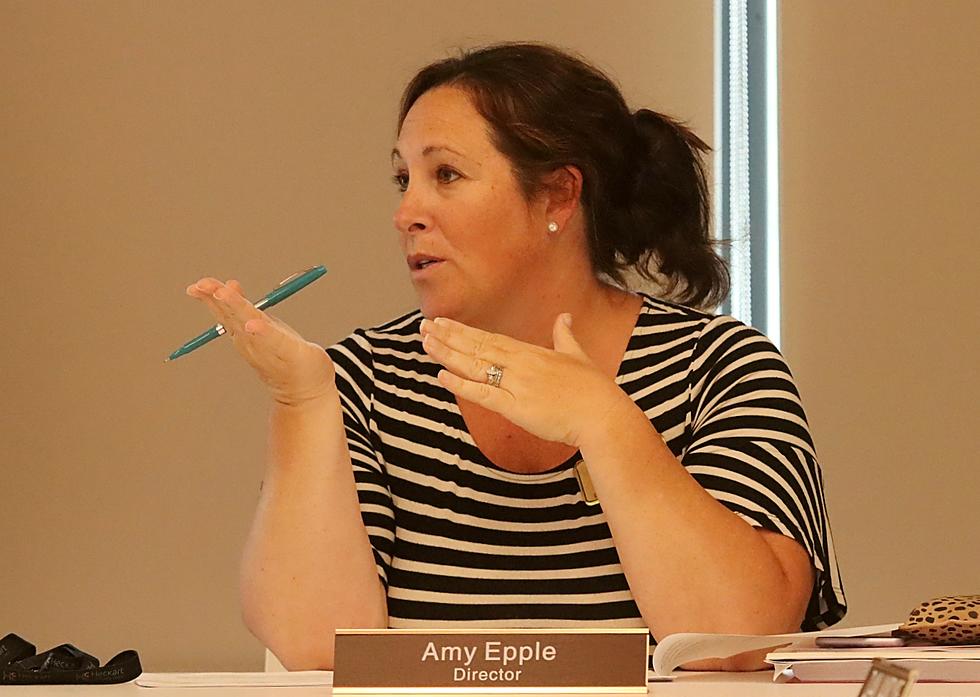 Anonymous Donor Gives $5,000 for New Flagpole at Heckart
Randy Kirby
During a 22-minute meeting of the Sedalia Park Board, it was learned that an anonymous donor has given Parks & Rec $5,000 for a new and taller flagpole to fly the American flag in front of the Heckart Community Center, 1800 W. 3rd.
Parks & Rec Director Amy Epple noted that the American flag needs to fly higher than the Missouri flag and the POW flag. Currently all three at the Heckart are the same height. A short-term fix was to slightly lower the other two flags for proper flag etiquette.
When the new pole arrives and is ready to be installed by Impact Signs, the old one will go to Hubbard Park to be re-purposed, Epple said.
Parks & Rec's 20-year master plan is updated annually in July. One of the changes for 2028-2029 is pickleball courts will be built at Centennial instead of Katy Park, at a cost of $500,000.
Also, another change has to do with futsal courts. Currently, there are futsal courts at Vermont Park. Due to the popularity of futsal, Epple said there will be two more added in 2036-2037 at a cost of $225,000.
Epple has been working on the ventilation for an outside area that contains the chemicals for the pools. Only certain staff who are AFO (aquatic facility operator) certified can access that area, and the problem is a design flaw. "One thing is, it's not the Parks Department's fault," Epple said. "We've had some specialists come in and look at it. We also have a company out of Columbia that won the bid on that, so we'll start getting that completed in the next 30 days," Epple told KSIS.
Susan Mergen is the new part-time membership coordinator, and a membership drive will take place in September.
Word of mouth is the best advertising for the Heckart, Epple noted, adding that retired people comprise a large segment of the membership and visitors to the Heckart. "Once they see it, they want to come back," Epple was quoted during the meeting. Membership at the Heckart is currently hovering around 7,000.
Parks & Rec's fall and winter program guide has been sent to the printer and area residents should expect to see one in their mail around Aug. 1.
"Parkapalooza" will take place Saturday 10 - 2 at the Heckart. The event is free for members, and for non-members, they will need to pay the daily fee of $7 for a wristband. There will be bounce houses, balloon artists, face painting, games, food trucks and other activities at the event, held in conjunction with National Parks & Recreation Month.
Another popular event coming up is the Cardboard Boat Races Saturday, July 22 starting at 10 a.m., for ages 7 – 11. You must register by July 15.
The Sedalia Parks & Rec Fund is in good shape, which is currently $37,559.40 to the positive, as of June 12.
"We're not here to make money, we're here to break even," Epple told KSIS. "But my philosophy is always to be able to put a little away in reserve for a rainy day or for when something breaks down."
Board members Roy Poynter, Bill Woolery and Megan Simon did not attend the July 13 meeting.
LOOK: Do you know these 50 famous acronyms?
This list from
Stacker
features a collection of the most common acronyms and their meanings. Popular abbreviations include establishments like ACLU, YMCA, ad the AARP.