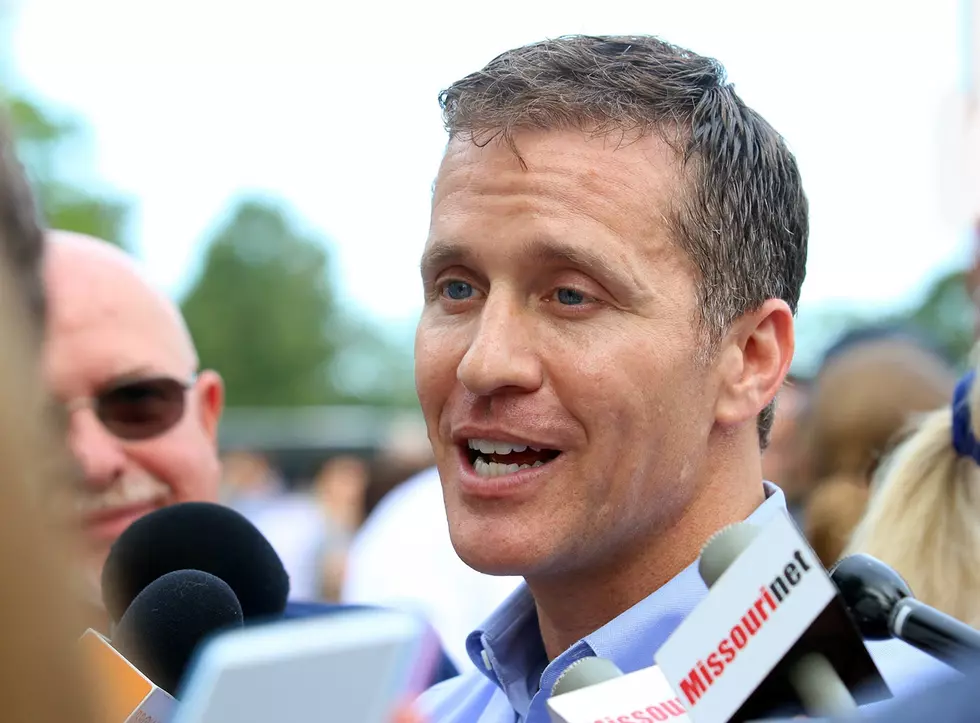 Attorney: Grand Jury Investigating Missouri Governor Affair
Randy Kirby
The man whose then-wife had an affair with Missouri Gov. Eric Greitens has been subpoenaed to testify before a St. Louis grand jury, the man's attorney said Monday.
"It's been stepped up a notch," attorney Al Watkins said. "It means a grand jury is seated and is hearing evidence about the investigation against Gov. Greitens."
He declined to say when his client will testify.
Greitens, a Republican, admitted on Jan. 10 to a monthslong affair with his St. Louis hairdresser in 2015, before he was governor. The woman's ex-husband secretly recorded a conversation with her in which she claimed that Greitens took a compromising photo as potential blackmail if she spoke about the relationship.
Greitens has repeatedly denied threatening to blackmail the woman. He has not answered directly when asked if he took a photo.
A spokeswoman for the St. Louis circuit attorney's office declined to confirm or deny if a grand jury is investigating.
Greitens' attorney, Jim Bennett, said in a statement that neither he nor Greitens has been contacted by law enforcement seeking information on the governor. He noted that while Circuit Attorney Kim Gardner has previously announced an investigation, he is confident there is no federal investigation.
"In any event, any inquiry would result in the same conclusion, which is that this is a private issue of no legal or public interest from three years ago," Bennett said.
It wasn't clear if the woman with whom the governor had the affair has been called to testify. A message left with her attorney was not immediately returned.
Jack Sharman, the lawyer who headed the Alabama House Judiciary Committee's impeachment investigation of then-Gov. Robert Bentley, said that in a grand jury case, prosecutors present evidence in complete secrecy. The decision to file charges is made by a panel of regular citizens, not the prosecutor.
"In general, it's safe to say being associated with a grand jury as its subject or target is not a good thing and at best will cause considerable distraction and difficulty in the coming weeks and months," Sharman said.
Several lawmakers, including five fellow Republicans, have called on Greitens, a 43-year-old former Navy SEAL officer, to resign. He has said he will not, characterizing the affair as a "personal mistake" that he and his wife have worked through.