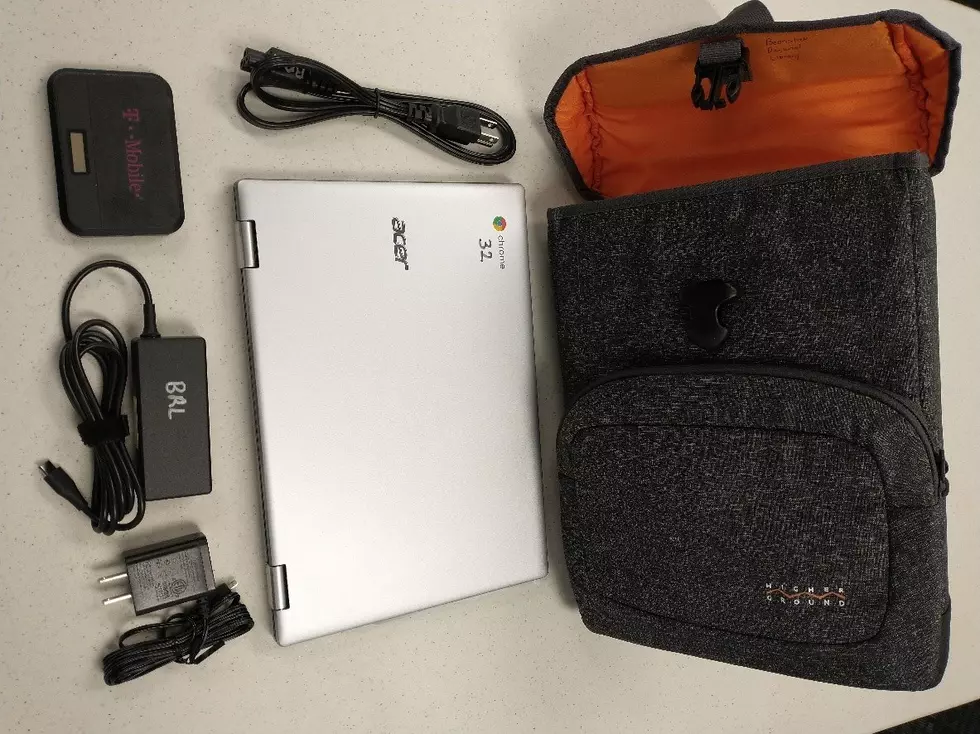 Boonslick Library Gets Chromebooks for Telehealth & Education
Boonslick Regional Library
The Boonslick Regional Library is spending their State of Missouri Cares Act Coronavirus Relief Fund grant on some digital kits for distance learning and Telehealth Services.
The library will spend it's $37, 584 dollar award on 42 Chromebook kits that include a Chromebook computer and a hot spot.  Each county in The Boonslick Regional Library District will receive 14 Chromebook kits that can be checked out by patrons of the library.
The library distract is purchasing the equipment with the intention of helping their patrons access health care services and take advantage of distance learning opportunities. The library says for medical appointments, clients should schedule a virtual doctor's appointment. Check out a Chromebook kit. Go to their doctor's appointment in the comfort of their home. For distance learning, patrons are asked to contract their local library to make arrangements to use the kits.
Since each kit includes a hot spot, users of the kits do not need to have high speed internet service in their homes.
Need a library card? Free memberships are available to people who live in Benton, Cooper or Pettis Counties (outside of Sedalia.) People who live in Boone, Camden, Hickory, Howard, Johnson, Lafayette, Morgan, St. Clair Counties, Tipton and Moniteau West, City of Marshall (in Saline County) are eligible for a reciprocal membership if you have you library card in good standing at your local library.
Paid memberships are also available for a small fee. You can even apply online. Complete information is available here.
Here Is How To Blur Your Home On Google Street View