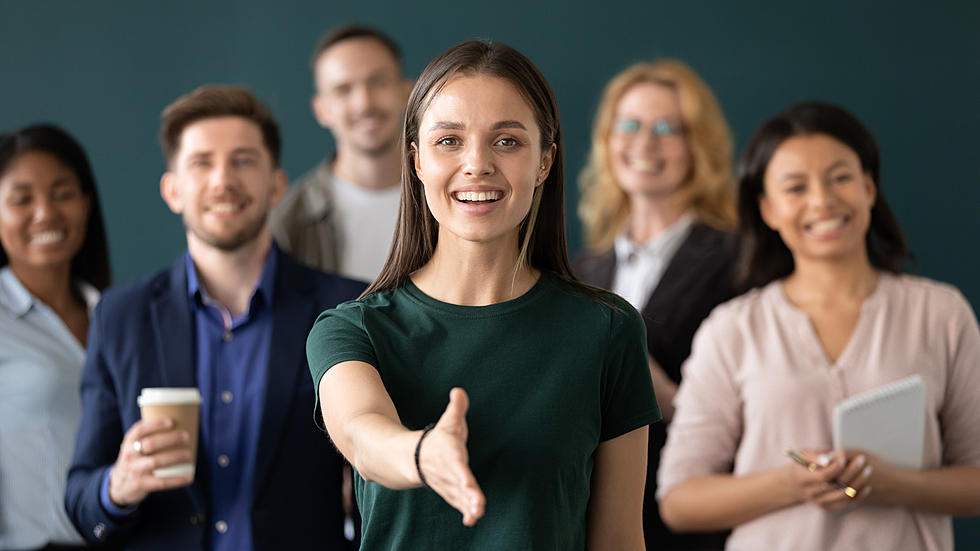 Can You Sell? Like People? Our Team Might Be the Place to Grow
fizkes
Are you a job seeker with a dynamic personality who likes to meet new people? Does the idea of working on commission and being in control of how much income you can make excite you? Are you good at finding out what someone wants through conversation?
Townsquare Media Sedalia / Warrensburg, West Central Missouri's digital first local radio company, is looking for sales executives to join our team.
If the above description sounds like you, then Townsquare Media Sedalia / Warrensburg wants to talk to you.
We're looking for a sales executive to join our media and digital advertising team. You will be selling local advertising for our innovative stations & all of its platforms, plus programmatic digital advertising and website platforms that include development, SEO, and mobilization of sites.
You'll prospect and form relationships with local and regional businesses. Conduct customer needs analysis and present, sell and close digital, on-air, and online advertising solutions. Additionally, you'll work with our local and corporate marketing teams to develop campaign support materials. Accurately project revenues and meet or exceed monthly budgets for all product lines.
Successful Townsquare Media Sales Executives are goal-oriented, possess a strong work ethic, have a desire to learn and grow, are good at working independently, are curious, entrepreneurial and work urgently to meet deadlines. Additionally, a history of success with customers and proven ability to develop and grow revenue is a strong predictor of success in this position.
Townsquare is a community-focused digital media, digital marketing solutions, and radio company focused outside the Top 50 markets in the U.S. Our assets include Townsquare Interactive, a digital marketing services subscription business providing websites, search engine optimization, social platforms, and online reputation management for approximately 21,900 SMBs; Townsquare IGNITE, a proprietary digital programmatic advertising technology with an in-house demand and data management platform; and Townsquare Media, our portfolio of 322 local terrestrial radio stations in 67 cities with corresponding local news and entertainment websites and apps including Kix 105.7, Awesome 92.3 and 1050AM KSIS in West Central Missouri.
As an employee of Townsquare Media Sedalia / Warrensburg you'll enjoy perks and benefits like three weeks of paid time off, nine paid holidays, a 401(k)-retirement plan, opportunities for advancement locally and nationally, medical, dental and vision insurance, time off for volunteering, medical, pet insurance and more.
Ready to take the next step in joining our team here at Townsquare Media? Click the button below to submit your application.