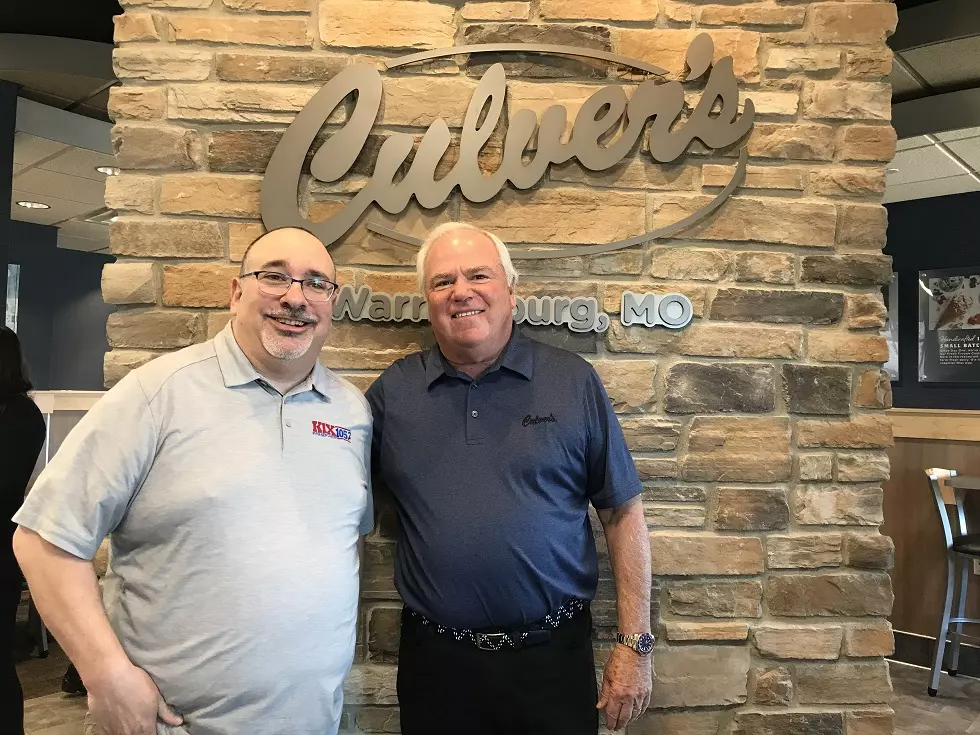 I Tried the Culver's CurderBurger for National Cheese Curd Day
Townsquare Media
If you didn't get a chance to try Culver's CurderBurger today, Friday, October 15, it's probably too late to get one. And overall, I'd rate it delicious.
What's A Curderburger?
The best I can tell is it's a cheese curd patty on top of one of their ButterBurgers. Similar to the cheese curds you can order with your burger. NBC 5 Chicago says it's a mixture of white and yellow cheese curds, surrounded by bread crumbs and deep-fried.
The CurderBurger actually started as a joke item for April Fool's Day. Then, according to the NBC 5 report, when Culver's saw their guests' reactions to the fake item they knew they had to actually try to pull off the item.
And they did, in very limited quantities, and decided to offer it in stores on National Cheese Curd Day. Don't think too hard about National Cheese Curd Day. With apologies to Culver's and Wisconsin's Dairy Farmers, it's one of those made-up holidays that really exist to give cheesemakers and radio personalities an excuse to talk about cheese curds.
So how was it?
When I first saw the ad on Culver's website, I thought it's a neat idea. But that big hamburger-sized grease bomb of fried cheese. I wasn't sold. I thought I'll stick to my cheese sticks or cheese curds. Then my wife Kathy mentioned that she wanted to get it for lunch today. So we did.
She absolutely loved it. She got her CurderBurger with ketchup, mustard, mayo, and pickles. I got mine with just ketchup. She thought it tasted delicious and she was impressed with the size of the curd patty. She thought the cheese flavor was perfect, and the curd patty under the breading perfectly melted. She said she had been tempering her enthusiasm for the burger because she thought the curd patty would be like half the size of the burger patty.
I was impressed by the size of the curd patty too. My main worry was the burger would be too rich with the curd patty on top. It wasn't. The cheese flavor was somewhat muted. And actually, it wasn't the grease bomb I was anticipating. In fact. With just ketchup as a topping, which they placed under the burger. It was a little dry.
As we discussed our experience, I suggested if Culver's ever offers the CurderBurger again I'd ask for extra ketchup under the burger patty. And I'd douse the burger with some marinara sauce on top of the curd. Heck, I'd go one step further, add a slice of mozzarella cheese between the patties and liberally apply marinara sauce to the burger. I missed the gooey, melty, cheese of a traditional burger and this could solve that problem.
Final Thoughts
Culver's CurderBurger isn't something I'd get all that often. It's a heavy, filling, burger. And the cheese curd patty itself, that being as big as their burger patty was pretty amazing. If they do it on National Cheese Curd Day next year will I be in line to get one? Most definitely. I'll just ask for some marinara to go along with it.
The Fast Food Restaurants You Want In Sedalia
We asked you what fast food restaurants you'd like to see in Sedalia. Here's what you told us.
LOOK: 15 Discontinued McDonald's Menu Items