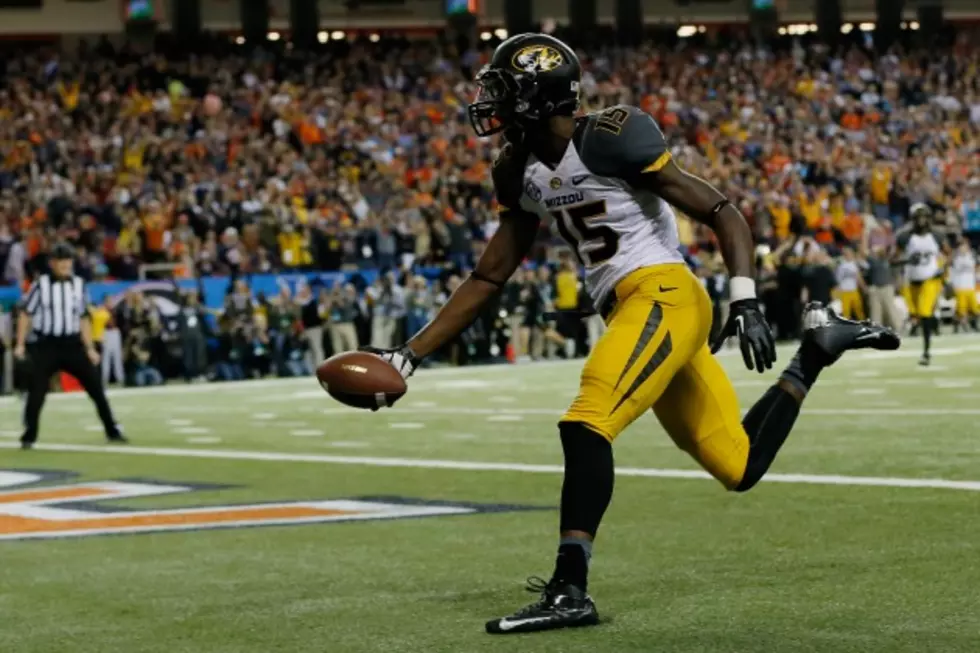 Dorial Green-Beckham Dismissed from Mizzou's Football Team
Dorial Green-Beckham (Getty Images)
The University of Missouri announced the dismissal of wide receiver Dorial Green-Beckham from the football team Friday afternoon (April 11) following an investigation by Columbia Police into an altercation with an 18-year-old female student.
Coach Gary Pinkel made the decision in conjunction with athletics director Mike Alden and released the following statement:
This decision was made with the best interests of all involved in mind...Dorial's priority going forward needs to be focusing on getting the help he needs. As we have all along, we will continue to do everything we can to assist Dorial and his family. We care deeply about Dorial and his well-being, but hopefully he can benefit from a fresh start.
According to ESPN, Green-Beckham had been suspended indefinitely after a Missouri student said Green-Beckham forced open her apartment door at 2:30 a.m. on Sunday (April 6) pushed her down at least four stairs while trying to see his girlfriend, a friend of the victim. The victim and another roommate who claimed Green-Beckham "pushed the first woman with two hands to the chest" told a detective they didn't want to press charges. The case was closed on Thursday with no arrests.
The 6'6", 225-pound junior caught 59 passes for 883 yards and 12 touchdowns last season. He was arrested in 2012 for suspicion of possessing 35 grams or fewer of marijuana, which was pleaded down to misdemeanor trespassing.
"I have been young and dumb," said Green-Beckham in a statement. "I want to be better. During my suspension I'm entering counseling. With help, I know I can be stronger emotionally and spiritually. My relationship with God, my family, friends, teammates and coaches are most important in my life, not football."