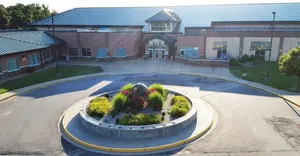 Find That Unique Holiday Gift This Weekend in Warrensburg
Warrensburg-mo.com
Halloween is just about over, so it's time to start thinking about Thanksgiving, Christmas, and holiday shopping. If you're itching to start finding those unique one of a kind gifts for family and friends you should head to Warrensburg this weekend.
It's a great early opportunity to search for and purchase that unique one of a kind gift for friends and family that you won't find at Walmart or at mall in Kansas City or Columbia. Additionally it's a great place to pick up some holiday decor for your home. Plus you're shopping local and buying from your friends and neighbors.
The Warrensburg Community Center is located at 445 East Gay Street, 64093. The Holiday Arts & Crafts Festival is sponsored by Mid-Missouri Artists and Warrensburg Parks and Recreation.