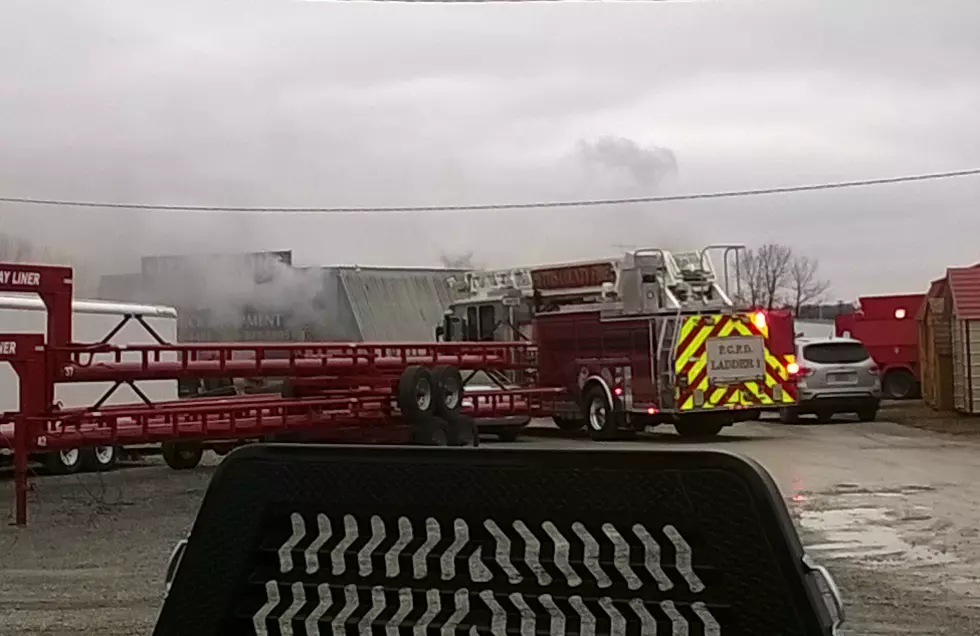 Pettis County Crews Respond to Fire at Key Hydraulics
Kurt Parsons
Fire crews were on the scene of a fire at Key Hydraulics Co., LLC, 4410 South Limit, Avenue Tuesday afternoon.
According to Pettis County Fire Chief Mike Harding, the call came in at 12:39 p.m. and Pettis County Fire Crews responded with 24 firefighters, battling the blaze for two-and-a-half hours. The blaze caused heavy damage to the interior of the building.
Upon arrival, heavy fire and smoke were coming from the rear of the metal building. No one was in the building at the time of the call, which occurred over the lunch hour, Harding noted.
The owner of the business, Key Hydraulics & Truck Equipment, is Marty Petree. No injuries were reported at the scene, Chief Harding said.
The Pettis County Ambulance District (PCAD) and Pettis County Sheriff's deputies also responded to the scene.