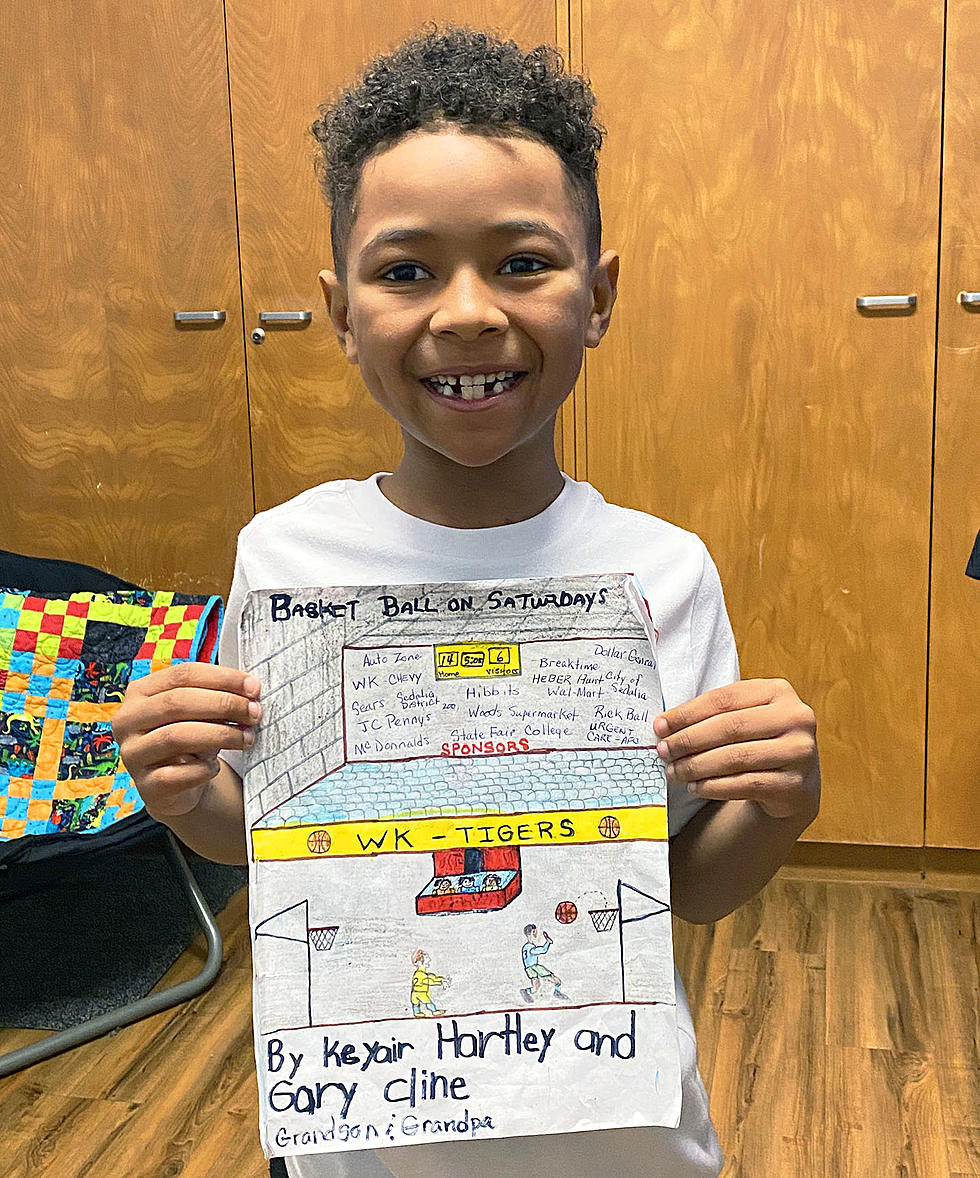 First-grade Author Enjoys Sharing His Stories
Sedalia School District 200
There aren't too many first graders who can list "author" among their accomplishments,
but Keyair Hartley is not like most students.
Inspired by a book he read, Keyair now writes and illustrates his own stories, which he
shares with students and staff members at Heber Hunt Elementary School. His first book, "Basketball on Saturday," recounts a real-life experience when Keyair's team won the league championship. He worked on the book with his grandfather, Gary Cline.
Basketball also was the central theme of the story that ignited Keyair's creative drive. In
that book, a boy wanted to play basketball with his brothers but he was not tall enough
to shoot the ball into the hoop. Eventually, through practice and hard work, the boy
made a basket. Keyair enjoyed that story and became motivated to share his own, which he said took him three days to complete.
"A lot of people have told me it looks good and that I am good at drawing," Keyair said.
When he read his book to his class, "A lot of people said things that were nice."
His second book, titled "I Am Going on A Hike," is what he calls a "true book" and he
wrote and illustrated it with his sister, Bria Waller. He is working on two more books, one
about going to work with his mother and a second called "Who Took All The Fruit From
the Jar?"
Angie Meyer, principal at Heber Hunt, said Keyair's teacher, Kara Klein, and others
throughout the school have been supportive of Keyair's initiative and effort.
"I was super impressed; I have never seen a first grader write something like that,"
Meyer said.
The books are proof that Keyair "is a learner," Meyer said. "He enjoys learning and he
enjoys coming to school. He has great ideas, and if he is writing books like that at first
grade, I can't imagine what he will do in the future."