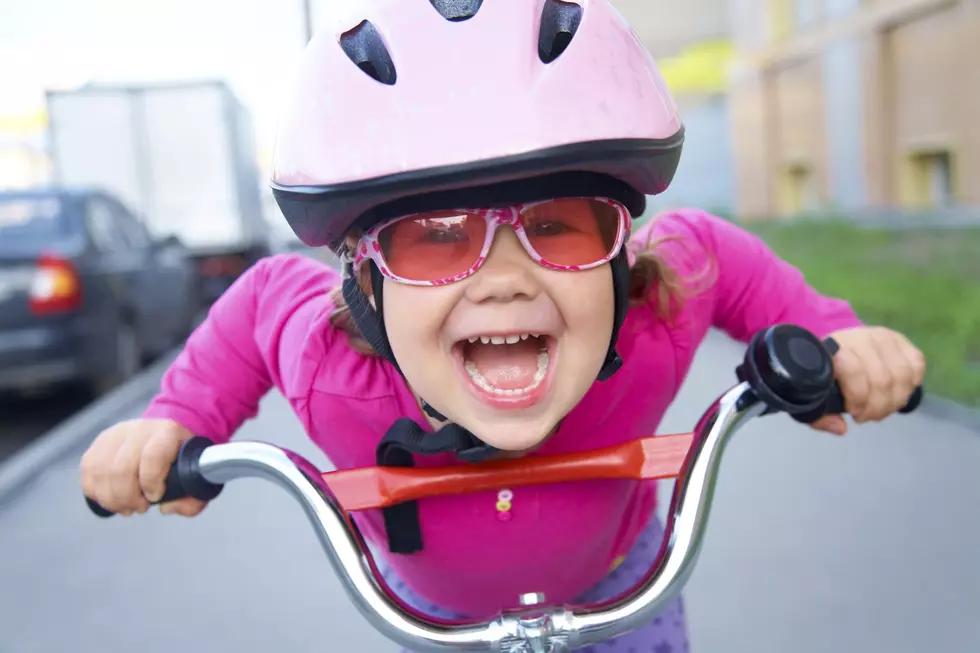 Get the Kids Involved With Independence Day Bike Parade
YanLev
Guys, I'm gonna level with you, here. 
I didn't learn to ride a bike until I was like... seven?  Maybe a little later.  And I was one of those kids who was just convinced I couldn't do it.  I would take off on my little white Predator with the paint flecks on it and just be certain I was going to be the only kid in the neighborhood hoofin' it everywhere.
Now it wasn't from lack of trying on my parent's part.  My Mom and my Dad would try to teach me.  I don't know what my mental block was, but I was just sure I was the biggest, most uncoordinated loser who would never get it right.  Until I did.  And then, there was nothing keeping me off that thing!  I know for a lot of kids, their bike, trike, wagon, scooter, whatever they have is a prized possession that can be a summertime essential.
So of course, they ride around the neighborhood, but... what if they got to show off a little, and it was to celebrate the 4th of July holiday?  I've got you covered, guys.
Warrensburg Main Street will host the annual Children's Patriotic Bike Parade on Saturday morning, July 1 in downtown Warrensburg.  Families are invited to decorate their wagons, trikes, bikes, and pets and join the parade. The event will also include yard games, face painting, a bounce house and more. A flag raising will be at 10:15 a.m., followed by the start of the parade at 10:30 a.m. The event is free and open to the public.
It sounds so cool, right?  They even have fun stuff for the super little ones to do if they can't ride a bike or trike yet.  I'm sorry I didn't tell you about it earlier, but it doesn't look like it requires a registration or anything.  You just show up! And heck, maybe giving the kids a task like "decorate your bike" will distract them from trying to get into some fireworks.
If you wanna find out more, you can always go to the 'Burg's official event site here.
Bikingly yours,
Behka
LOOK: 25 must-visit hidden gems from across the US
From secret gardens to underground caves,
Stacker
compiled a list of 25 must-visit hidden gems from across the United States using travel guides, news articles, and company websites.