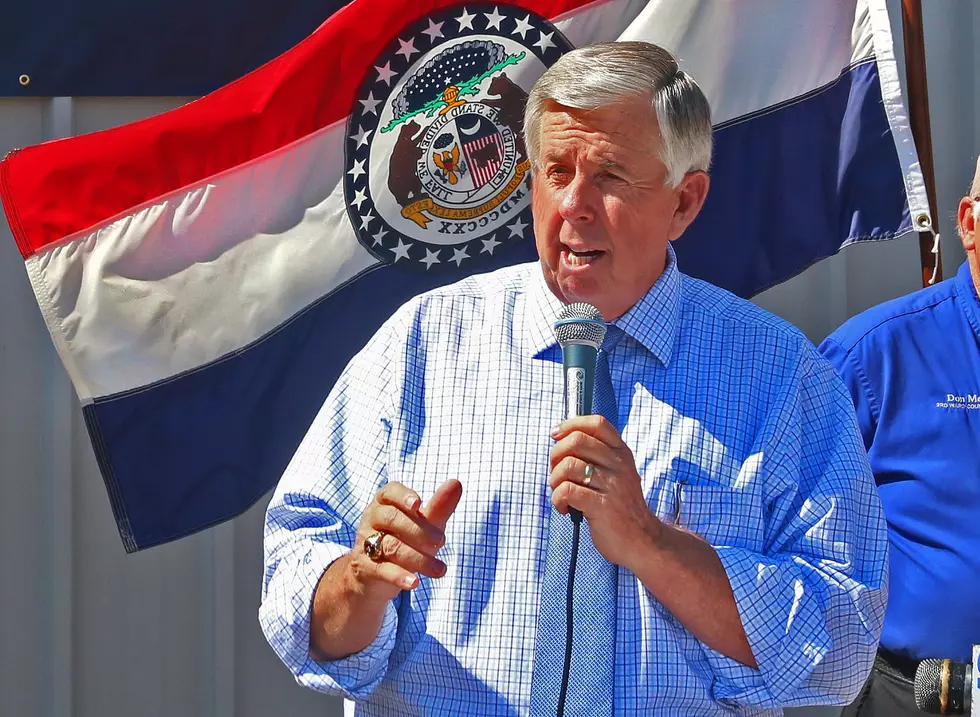 Gov. Parson Continues To Send Wrong Message on COVID-19
Randy Kirby
The following is the opinion of the author and does not represent the view of Townsquare Media Sedalia / Warrensburg.
I think Governor Mike Parson continues to send the wrong message on COVID-19 at just the wrong time.
The latest such instance came the other night when he posted the following thoughts on Twitter:
I don't have a problem with the State of Missouri NOT mandating who goes through the front door of your home. It would be troubling to me if they did, COVID-19 pandemic or not. And I don't think I'm the only person who would feel that way.
My problem is even raising the idea that the Government is trying to mandate who can come into your home. Especially when it seems to me The State of Missouri and many of our local governments, with the exception of local health officials, treat guidelines designed to slow the spread of COVID-19 as the enemy.
Has there been instances of the COVID cops showing up at your front door asking for a head count that I don't know about? Has any Pettis County Government body done anything about the unnamed citizens Pettis County Health Center occasionally mentions in COVID-19 Task Force Briefings that are violating quarantine or isolation orders?
So why bring up the Government mandating whose in your home at all? It does nothing to get people to follow the guidelines health experts are asking us to follow to bring COVID-19 numbers down. And, in my opinion, only serves to tell those on the fence about having a Christmas or New Year's Eve gathering to go ahead and do it.
Then again this is the same Governor whose doubled down on personal responsibility reigning in COVID-19 in Missouri. From my vantage point in Pettis County, the Missouri County where you're most likely to get the cornavirus right now. That doesn't seem to be working out too well. In fact with all but 10 Missouri counties at a "tipping point" ahead of Christmas I'd say it hasn't worked at all. (Data quoted from the Kansas City Star, December 17, 2020)
LOOK: Just some of the photos that capture the historic year that was 2020