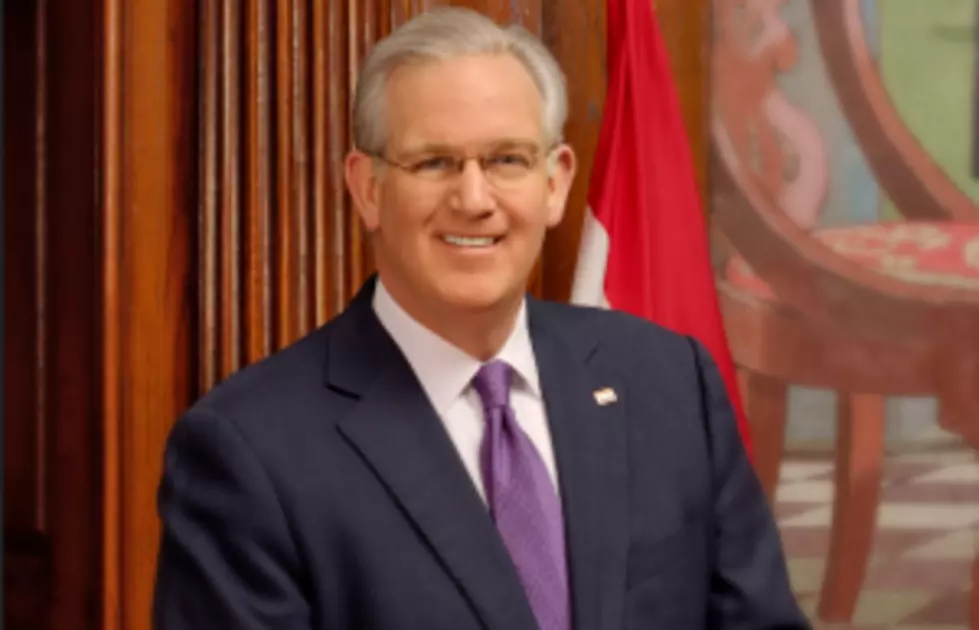 Governor Jay Nixon Pardons Nine Non-Violent Offenders
Gov. Jay Nixon
JEFFERSON CITY – Gov. Jay Nixon today announced that he has granted pardons to eight men and one woman convicted of non-violent offenses. Each of the individuals has completed his or her sentence and has become a law-abiding citizen.
"The executive power to grant clemency is one I take with a great deal of consideration and seriousness," Gov. Nixon said. "In each of the cases where I have granted a pardon, the individual has demonstrated the ability and willingness to turn his or her life around and become a contributing member of society, including two who served honorably in our nation's military."
Those granted pardons are:
Alphonso Johnson is a union electrician and a minister who mentors troubled youth. In the late 1970s, he was convicted in St. Louis City of two misdemeanor stealing charges and served a 12-day sentence and a five-month sentence;
Richard Owens served in the Missouri Army National Guard, the Georgia Army National Guard and the United States Army, and was decorated for service in Germany and Iraq before receiving a medical discharge. He joined the military after completing his probation for being convicted in Butler County of property damage and second-degree burglary for stealing a five-gallon water jug that was a quarter full of mixed change in 1993;
Orlando Rivera was deployed five times with the U.S. Army to Iraq and Afghanistan, winning several medals, including the Bronze Star. He also has been awarded the Purple Heart four times. He was placed on probation in 2006 after being convicted in Webster County of possession of marijuana;
Carol Shadden has been employed steadily in the restaurant industry, including in management positions, and has taken college courses. In 1987, she was convicted in Greene County of misdemeanor stealing for remaining on state assistance after she was no longer eligible and was given two years' probation. She paid full restitution and successfully completed her probation;
Joseph Frye received a bachelor's degree in business administration and has been active in his community, including by serving as an alderman for the village of Hunnewell. He was discharged early from his probationary period after being convicted in Montgomery County of stealing and second-degree burglary in 1991for the theft of two aluminum storm doors and other miscellaneous items. He paid all court-ordered restitution;
Egial Hopkins is retired from the health care industry and has long been involved with volunteer work. In 1970, he was placed on two years' probation after being convicted in Clay County of forgery for writing $74 in bad checks. Prior to sentencing, he paid restitution in full;
Steven Lusher has earned his bachelor's and master's degrees in civil engineering from Missouri S&T, and has been a senior research specialist for several years. In 1989, he was convicted in Cole County of possession of marijuana and placed on five years' probation;
Curtis Mullins has earned a bachelor's degree in psychology and a master's degree in social work, and his employment has included working as a teacher, a juvenile officer and as the executive director of an adoption agency. In 1969, he was placed on probation for one year after being convicted in St. Louis City of stealing a diamond ring; and
Bobby Covey has worked in construction and maintenance. In 1988, he was placed on five years' probation after being convicted in Ray County of two counts of selling marijuana.