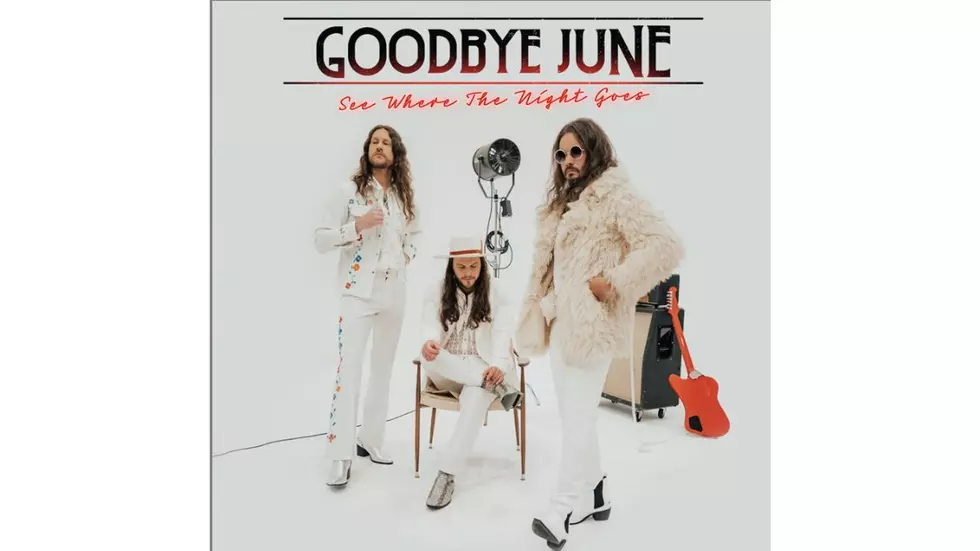 Hear the Band That's Opening for ZZ Top at the State Fair
Goodbye June
If the name Goodbye June doesn't ring a bell. Don't worry, it didn't with me either. Yet, they're the band opening for ZZ Top at the Missouri State Fair on Wednesday, August 17.
It's not that you haven't heard Goodbye June's music. Their record label's website says the band's music has been featured in a Budweiser television commercial, a WWE theme song, and the band's had a Top 30 single on one of Billboard's charts. Not to mention their music has been used on ESPN and has been placed in other venues where it's likely you were exposed to it.
That's not to say no one's heard of them. The group's racked up 70 million Spotify streams, has been endorsed by Rolling Stone magazine, and opened for ZZ Top and Greta Van Fleet throughout the United States and Europe. So I suspect there's someone reading this that's like, "Rob, you're late to the party, dude!"
Anyway, Goodbye June is made up of three cousins Landon Milbourn, Brandon Qualkenbush, and Tyler Baaker.  The band formed after the death of Tyler's brother in June, and the name of the band is named in honor of his memory.
Their record label describes the group's sound as "hard rock licks with deep South blues and gospel swing. Wikipedia describes the band as, "blues-infused rock with hard-driving beats, blistering guitars and down and dirty vocals." Personally, I picked up an AC/DC vibe mixed with swamp rock while listening to their stuff on Youtube.
Check out some of the videos below. If you like rock and roll with an edge, I think you're going to like these guys. I do, and that's why I'll roll into the grandstand early enough to see them play!
Tickets for all shows of the Missouri State Fair go on sale at 9:00 AM CDT through Etix and the Box Office opens at Noon for walk-up orders. I'd expect tickets for ZZ Top with Goodbye June to go quick.
Three Chords
---
Liberty Mother
---
Darlin'
---
Daisy
---
See Where the Night Goes
---
Stand and Deliver
The Fast Food Restaurants You Want In Sedalia
We asked you what fast food restaurants you'd like to see in Sedalia. Here's what you told us.
Garth Brooks In Concert
I saw Garth Brooks in concert when he came to Lubbock, Texas when he played five shows at United Supermarkets Arena from March 30, 2017 - April 2, 2017. I didn't have great seats. I didn't have a great camera. I just took some photos to remember the show. This is what I captured. There's a concert, then there's a Garth Brooks concert. It's worth going to see him concert. These photos are from the 7:00PM show on Friday March 31, 2017