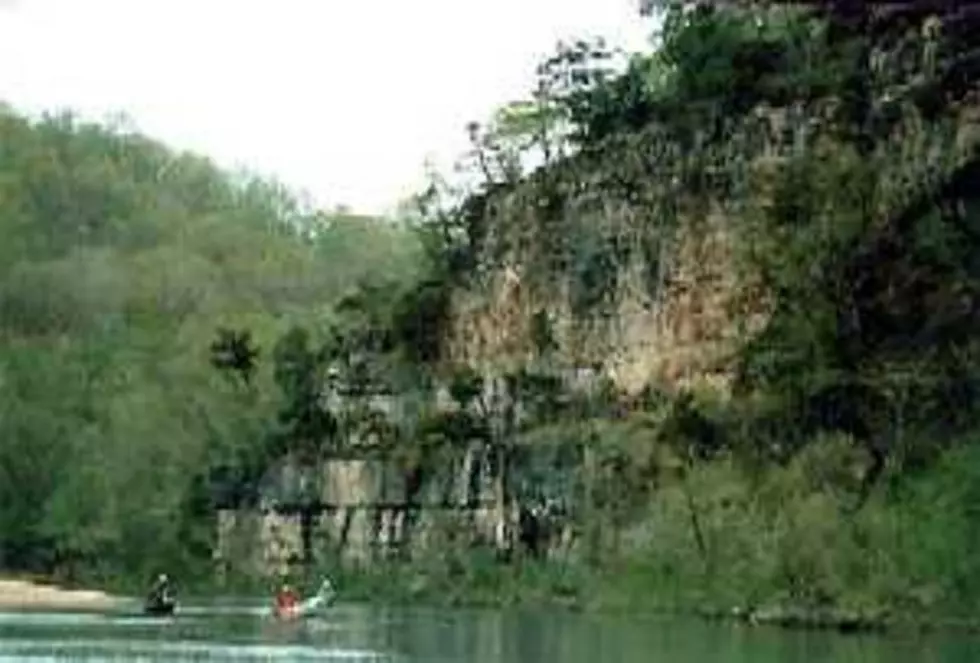 Hidden Treasures In Missouri? You Should Check Out These 10
Legends Of America.com
The new year is officially here.  2023.  If you were to make any resolutions, it may not be a bad idea to try and make some time to check out some of the hidden treasures that the Show Me State has to offer.  They will be lost no more! If you find them.
The Kaffer Treasure - Armstrong, Missouri
Somewhere along Highway 3 near Armstrong Missouri, and about 40 miles from Columbia there is buried treasure.  Allegedly.  Gold Coins known as the Kaffer Treasure.  According to Civil War Talk, this treasure could be lost Civil War gold.  Maybe you have driven by it.  You can get more info HERE.
Lost Copper Mine - Ozark Hills
In the mid-nineteenth century, a man named Joseph Slater is said to have known the location of a hidden copper mine a few miles northwest of Jacks Fork near the Current River.  He apparently collected and sold over $50,000 worth of the rich mineral.  You can get more details HERE.  The legend of the mine, however, remains, still believed to be in the vicinity of the junction of the Jacks Fork and Current rivers. Many have searched for the mine over the years, but it has never been found. Perhaps you can find it.
Parson Keithly's Hidden Gold
There is a cave located near Galena Missouri in Stone County.  Allegedly, a man named Parson Keithly found hit and hid some gold there.  He was an odd character from the mid-nineteenth century who roamed the Ozark countryside, preaching on Sundays and wandering the area with his dog and his gun the rest of the time, sometimes disappearing for days. During one of these disappearances, he apparently had gone to California to search for gold during the rush.  You can read more about his story and this legend HERE.
Sunken Treasure In The Mississippi River
The Mississippi River runs along the city of St Louis Missouri.  I was there one 4th of July and saw a barge shoot fireworks off the back of one for the holiday.  Several steamships have sunk over the years, and many have been said to have contained gold coins.
Sinking Creek Mine
Sinking Creek is located in Shannon County.  Sinking Creek is one of the main features of Echo Bluff State Park, established in 2016. Park visitors often swim, wade, and float in the cool waters and swimming holes of the stream. You can get more info HERE.  The legend tells of a St. Louis doctor named Tyrell who, when treating a delirious, dying man, was told of a silver mine near the creek. The doctor believed the story, and continued to buy land around there, but never found the mine.  More details on this legend can be found HERE.
Bone Hill Cemetery - Levesy 
Before the Civil War, a farming family came to the area of Levesy with their slaves and settled on Bone Hill. They had their slaves build a stone fence that completely surrounded their acreage. When border warfare hit its peak in 1862, the farmer sold his acreage for gold and supposedly buried it somewhere along the stone wall. Legend says that a light continues to appear every seven years and many believe the light is the ghost of the farmer coming to claim his buried fortune.
Tin Whistle Loot - Milford
A bootlegging operation happened in the 1930's, out of Frontenac in Kansas, and one evening, when delivering their illicit merchandise, they held up a farmhouse near Arcadia taking guns, jewelry, and gold. When they crossed the state line, they buried their ill-gotten gains just north of Milford. According to the grandson of one of these bootleggers, his grandfather claimed the loot is still hidden in a small cavern near Horse Creek, with the names of the bootleggers carved in the walls. You can get more info HERE.
Alf's Bolin's Outlaw Loot
Alf Bolin was a Missouri outlaw from the mid-1800s. The story is that, many years ago, a man came to a farm on Highway JJ south of Kirbyville in Taney County looking for a treasure that Bolin had buried near a cave in the Fox Creek country containing gold and silver from his many robberies. The cave had been used as a marker for the nearby buried cache. There is definitely a good chance that Bolin had buried his loot in these hills.  Watch the video above to learn more.
Independence Jewelry Heist
Sometime around 1927, a group of bandits stole $25,000 in gems and jewelry from an Independence jewelry store. It is said to be buried at the foot of an old oak tree between two large roots about six miles east of Independence. More details HERE.
Spanish Treasure - Noble Hill
Legends abound throughout the area of Noble Hill, that a cache of Spanish treasure is buried in the area somewhere. Noble Hill is about 13 miles north of Springfield, Missouri, on Missouri Highway 13 on the Polk-Greene County line.
Have you heard of any other buried or hidden treasures in Missouri? Feel free to share.  And maybe if you are around any of these areas, you can do a little treasure hunting.
LOOK: The oldest cities in America
Though the United States doesn't have as long of a history as some Old World countries, it still has plenty of historical charm.
Stacker
brings you a list of the 50 oldest cities in America.