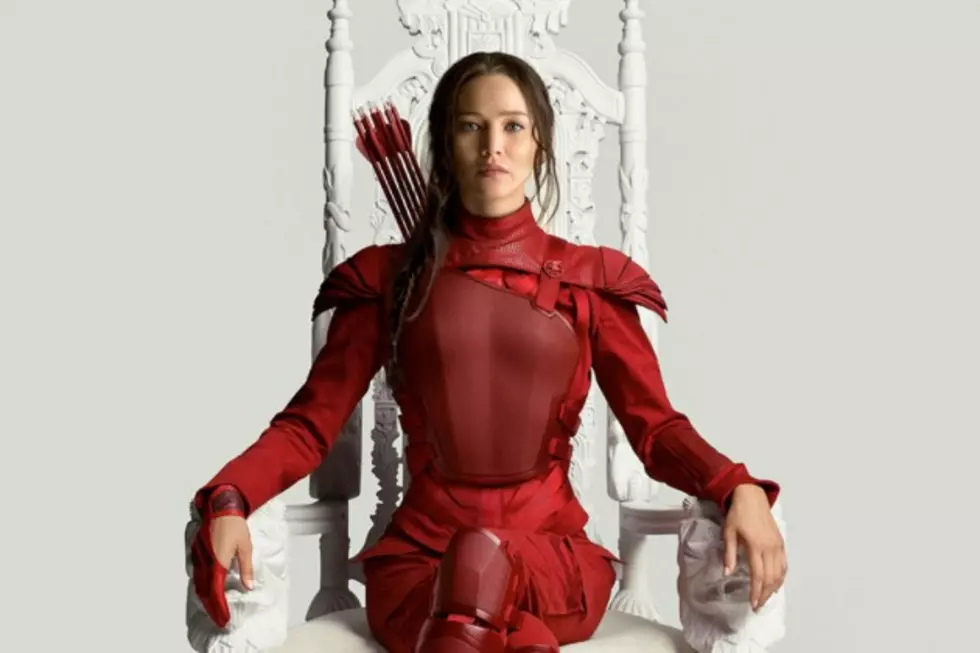 This 'Hunger Games: Mockingjay – Part 2' Poster Accidentally Features a Very, Very Bad Word
Lionsgate
After a couple of days of non-stop news from the D23 expo, we finally have something that's not Star Wars or Pixar-related. Another major franchise made a bit of a boo-boo over the weekend, as Lionsgate unwittingly unleashed a new poster for The Hunger Games: Mockingjay – Part 2, and it features what many feel is the absolute worst expletive that exists.
Lionsgate released the poster below, featuring text over the face of Jennifer Lawrence's Katniss, who is sporting some very warrior-like face paint. Aside from the accidental profanity, it's a great poster, but the creative text placement yielded some very unfortunate results. See if you can spot the bad word:
You'll notice it where the 0 of "100" meets "Until." That break in the 0 coupled with the "unt" spells…well, you don't need me to tell you.
The poster was revealed on Twitter before Lionsgate realized their mistake and quickly removed it, but Variety saved a copy of the photo for posterity or whatever. Maybe someone in the creative department was trying to give us a coded message? See you next Tuesday? Are they releasing something on Tuesday?
The mishap isn't that big of a deal and was likely the result of someone in the marketing department attempting to do something a bit different without realizing the error. Still, it's kind of hilarious.
The Hunger Games: Mockingjay – Part 2 hits theaters on November 20.