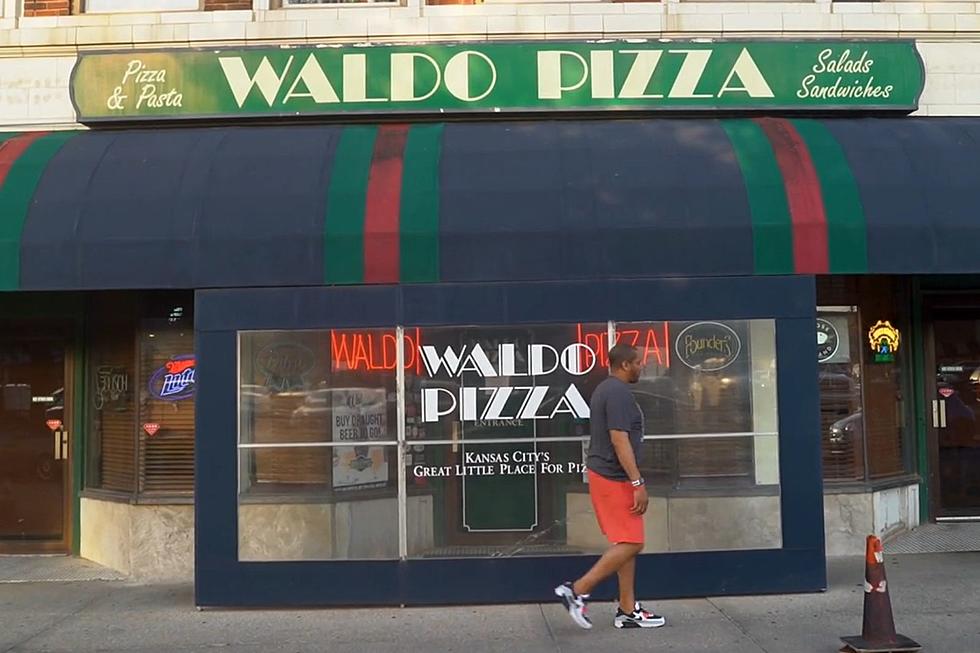 Is This The Best Place To Enjoy A Pizza In Kansas City?
Waldo Pizza
I've found a pizza place in Kansas City I just have to try. Well, it's like the third pizza place in Kansas City I have to try. I keep adding places in Kansas City to go and experience, yet I don't get into the city nearly as often as I'd like. So how did this third pizza place end up on my list? It was named winner of the Best Pizza (Single Location) category in the Pitch's Best of KC 2023 survey.
I'm talking about Waldo Pizza, located at  75 & Wornall, in the heart of historic Downtown Waldo.  The Pitch, however, named Waldo Pizza the best without any comment as to why it's the best, so without experiencing it myself, I'm left to make my conclusions based on what I'm seeing from the restaurant's website, as well as the wisdom of PitchKC's readers.
I instantly fell in love with Waldo Pizza after looking at the restaurant's website. The exterior, in a building in the middle of the block, with the blue, red, and green awning and the wood blinds on the windows was instantly inviting. Then they started showing video of the salads and the pizzas. Yeah, I'm getting hungry just looking at the video.
I sent the link to a friend, who immediately texted back she thought the pizza looked delicious and it would taste even more delicious if it was cut into little squares. I concur, because I'm from Chicago, and that's how we cut our pizza there. I was picking up what she was putting down. Anyway, in my mind, it made sense and was just another reason to want to try their pizza.
Waldo Pizza, according to their menu, offers a St. Louis Style Thin Crust pizza, which is extra thin with a crispy crust glazed with garlic butter, although their cheese blend doesn't mention anything about Provel cheese which is a signature of St. Louis style pizza. They also offer their traditional hand-tossed pizzas and also offer a honey wheat and a cauliflower crust.
Additionally, they have a menu full of specialty pizzas including a Bubba Shrimp Pizza, a Deluxe Bacon Burger Pizza, and even a Baked Potato Pizza. Whether you're a meat-loving carnivore or a vegetarian they have a specialty pizza for you. If that's not your thing you can of course build your pizza just the way you like it.
For those looking for something different, they have most of the sandwiches and salads you would expect from a neighborhood pizza joint. Where they zag, instead of zig, is their pasta selection. While you can get the usual stuff like Spaghetti & Meatballs or the House-made Lasagna. They also have pastas like the El Diablo Pasta and Ratatouille Pasta. Like the pizzas, if you want to build your pasta dish you can do that too.
Bottom line, this is a place I've got to try. I'm also encouraged that the place is good since reservations are recommended to ensure you can get a table.
Is it the best pizza in Kansas City? I don't know, we'll have to try it ourselves and be the judge. What I am confident of is, that it certainly looks like it has the potential to be a fun, memorable meal.
LOOK: 20 American foods that raise eyebrows outside of the US
Stac



ker
compiled a list of 20 unusual and uniquely American foods that might raise eyebrows outside the U.S.
Gallery Credit: Charlotte Barnett
LOOK: Here are copycat recipes from 20 of the most popular fast food restaurants in America