KC School To Adopt Year Round Learning To Help With COVID Learning Loss
Getty Images/iStockphoto
When I was a kid, we looked forward to the summer more than anything.  We could play outside, go swimming, get involved with activities at the local recreation department.  We would try to put school in the rearview mirror, until late August or early September.  Well the pandemic put a damper on things for the past two years.  There was a lot more online-learning, no going to schools to hang with friends in the classroom, no school lunches.  It probably affected some kids more than others.
Now I have taken summer school classes before for various reasons.  Sometimes it was just one class, to learn something new, like computer work.  I once had to take algebra as a refresher course.  Some kids took a summer school class to get ahead for high school.  Well a Kansas City school is going year round, to try and help kids catch up on what they may have lost during COVID.
The school that is doing this is Gordon Parks Elementary School in Kansas City. Starting in June, the charter school will add 31 days of school to its calendar, allowing students to attend class year-round.  School administrators say the COVID-19 pandemic underscored the need to support student needs all year long, beyond academics. Many of the school's students live in higher poverty areas, face housing insecurity and have experienced trauma.  You can read more about this by clicking HERE.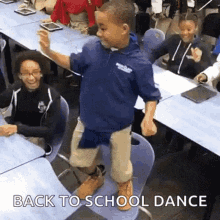 Now growing up, at least in my household, this would have been something my parents would have done, to make sure I didn't fall behind too much for the upcoming year.  I realize it may not be an option for all families, and kids need times to be kids.  To take away a kids summer at a young age can be frustrating.  Do you think any of our local schools should try and attempt this?  Think it will help your kids?  Share your thoughts.
Answers to 25 common COVID-19 vaccine questions
Vaccinations for COVID-19 began being administered in the U.S. on Dec. 14, 2020. The quick rollout came a little more than a year after the virus was first identified in November 2019. The impressive speed with which vaccines were developed has also left a lot of people with a lot of questions. The questions range from the practical—how will I get vaccinated?—to the scientific—how do these vaccines even work?
Keep reading to discover answers to 25 common COVID-19 vaccine questions.