London Stadium Will Host One Of The Best Rivalries In Baseball In 2023
Twitter
In the game of baseball, there are always rivalries.  Many of them are division rivalries.  One teams fanbase hates another just because of the team that they cheer for.  One of the greatest rivalries in Major League Baseball are the Chicago Cubs vs the St Louis Cardinals.  The bitter and storied rivalry between the teams dates back to 1892 and has featured nearly 2,500 head-to-head matchups.
We will see if that rivalry travels across the pond to the United Kingdom.
The Cubs and Cardinals will play a pair of games at London Stadium, home of West Ham United, June 24-25, 2023.  The inaugural London Series in 2019 pitted the Red Sox and Yankees in the first ever MLB games played in Europe.
The Cubs and Cardinals were originally slated as the follow-up London Series in 2020 before the COVID-19 pandemic hit.  This one hopefully will go off without a hitch.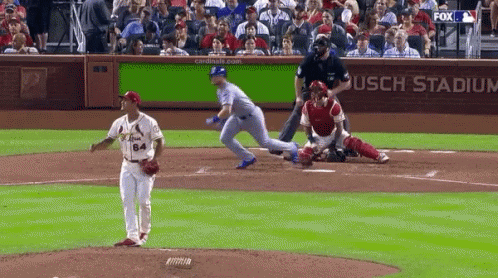 London Stadium was originally constructed for the 2012 Summer Olympics and seats approximately 60,000 for soccer matches. The venue, which features FieldTurf and has dimensions of 330 feet down the lines and 385 feet to center with 16-foot walls, proved to be especially hitter-friendly when the Yankees beat the Red Sox, 17-13 and 12-8, in 2019. Those games drew crowds of 59,659 and 59,059, respectively, and the stadium figures to be packed again to watch the Cardinals and Cubs battle it out in Europe for the first time.
It will be interesting to see how the teams match up next year.  St Louis has a much better team, but if the Cubs spend money next year and get some front end free agents, we could be more competitive.  Either way, these are two of the most storied franchises in MLB.  They will play the Field of Dreams this year.  Will be nice to seem them in the UK next year.
LOOK: MLB history from the year you were born
Stacker
compiled key moments from Major League Baseball's history over the past 100 years. Using a variety of sources from Major League Baseball (MLB) record books, the Baseball Hall of Fame, and audio and video from events, we've listed the iconic moments that shaped a sport and a nation. Read through to find out what happened in MLB history the year you were born.