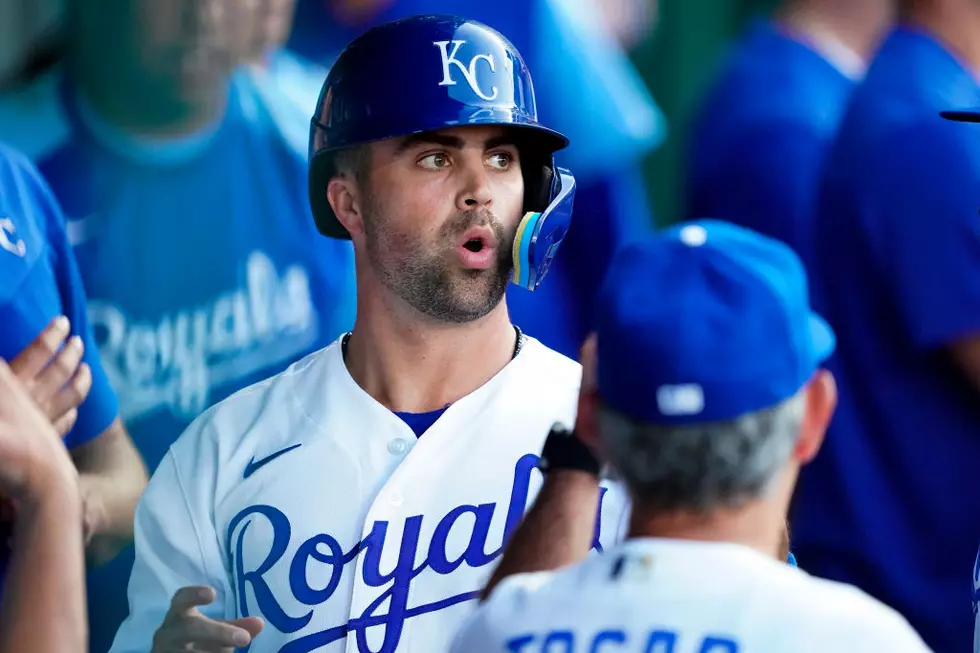 Merrifield Should Be In the Royals Woodshed Over Covid Comments
Getty Images
As the Royals crappy first half comes to a close with a trip to Toronto the team finds themselves mired in another distraction.
Ten players on the Royals won't be going to Toronto because they're not vaccinated. That's not what bothers me, though, and that's not the primary distraction. The primary distraction is Whit Merrifield's fluid coronavirus vaccination stance and The Royals response to it.
He's not willing to get the coronavirus vaccine to play for the Royals in Toronto, yet if he finds himself playing on a contender he's willing to roll up his sleeve and get vaccinated, so he can play. On the one hand, I understand it. The Royals suck. They're playing out the season. Why potentially risk your health? Yet, he IS willing to risk that for a chance at winning a World Series Ring. That's where he loses me.
Major League Baseball and the Royals have given the players every bit of information to help them make the best personal decision regarding the coronavirus vaccine. So, why should what team you're a member of impact whether or not you get the vaccine?
According to KSHB television Dayton Moore, Royals team president, went on KCMO talk radio and said, "This is not Whit's heart, that's not who he is. He was caught in a situation where it just didn't come out right… he's very sorry for what was said and how it was said."
Except that's a load of crap. It is Whit's heart. What's in someone's heart is exactly what gets revealed in situations like this. Frankly, it's not surprising if you've actually watched him play. Sometimes, many times, his play just gives away the fact that he doesn't seem very interested in playing. In light of his latest comments, I guess that statement should be amended, his play just gives away the fact that he doesn't seem very interested in playing for the Royals.
Moore's response is really the disappointing part. I appreciate the Royals and Major League Baseball letting players make a personal decision over whether to get vaccinated or not. Yet, one of the franchise's favorite players being taken to the woodshed over pretty much admitting WHO he's playing for is part of what went into his decision to be vaccinated or not might be a good place to start with changing the culture of the team.
The fact that Moore gave us some B.S. about what's in Whit's heart is just another reason why I think the Royals need different leadership.
KEEP READING: See how sports around the world have been impacted by the coronavirus
LOOK: 50 images of winning moments from sports history
Sometimes images are the best way to honor the figures we've lost. When tragedy swiftly reminds us that sports are far from the most consequential thing in life, we can still look back on an athlete's winning moment that felt larger than life, remaining grateful for their sacrifice on the court and bringing joy to millions.
Read on to explore the full collection of 50 images Stacker compiled showcasing various iconic winning moments in sports history. Covering achievements from a multitude of sports, these images represent stunning personal achievements, team championships, and athletic perseverance.