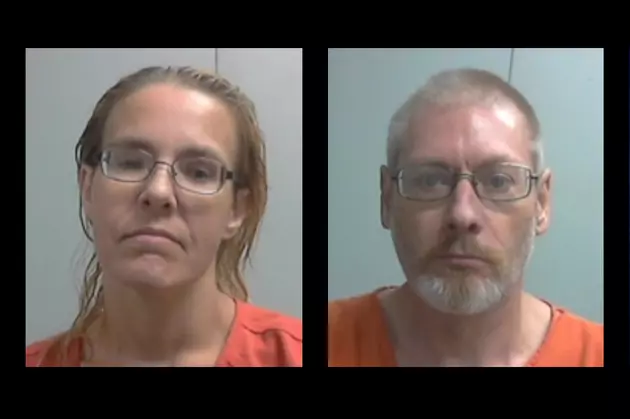 Missouri Residents Charged With Abusing 11-Year-Old Girl
Gentry County Sheriff's Office
Prosecutors say a northern Missouri man and woman subjected an 11-year-old girl to nearly a year of abuse, including handcuffing her to a metal cage and shocking her with a stun gun.
Gentry County prosecutors on Monday charged 39-year-old Jennifer Reed, of Albany, with 42 felonies, including kidnapping, child endangerment and domestic assault. Fifty-year-old Raymond Burks of Albany is charged with 22 felonies including kidnapping and child endangerment.
Court documents indicate Burks and Reed were the girl's guardians.
Burks and Reed were charged Monday and will be arraigned Wednesday.
KQTV reports court documents indicate the girl told investigators the abuse began last summer and she was often kept in the cage for most of the daylight hours.
Reed's boyfriend, Lonnie Johnson, is charged with tampering with evidence in the case.