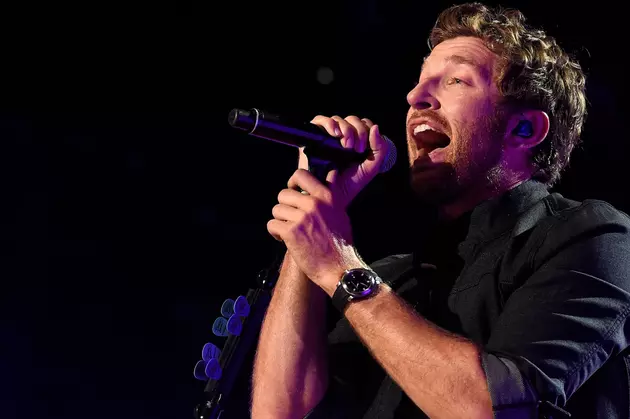 Missouri State Fair Makes Final Concert Announcement for 2016
Rick Diamond, Getty Images
The final concert of the 2016 Missouri State Fair Pepsi Grandstand series was announced today by Fair Director Mark Wolfe.  Country artist Brett Eldredge will take the stage with opener Belles and Whistles on Friday, Aug. 12.
"Country acts like Brett Eldredge are important to the Fair's large agriculture public," Wolfe said. "This year's concert series offers a strong country line-up, in addition to the rock, classic rock and contemporary Christian concerts, previously announced."
Eldredge will bring his high-energy performance to concert goers in the Pepsi Grandstand.  The 2014 CMA New Artist of the Year has garnered five consecutive number one hits on the Country Airplay chart, the most recent being, "Drunk on Your Love," off of his sophomore album "ILLINOIS."
Opening for Eldredge will be mother/daughter, singer/songwriter duo Belles and Whistles. Jaymie Jones and her daughter Kelli have played for audiences all over the country and enjoy connecting to audiences with their personal lyrics, strong harmonies and genuine performances. Tickets for the Aug. 12 show start at $20.
Previously released concerts for the 2016 Missouri State Fair include 3 Doors Down with Shaman's Harvest on Aug. 11, John Kay & Steppenwolf with Foghat and Molly Hatchet on Aug. 13, Chris Janson with LOCASH on Aug. 16, Jamey Johnson and John Anderson on Aug. 17, Newsboys with Hawk Nelson on Aug. 18, Red Dirt Country Night on Aug. 19 featuring Randy Rogers Band, Jason Boland & The Stragglers, and Stoney LaRue, and Lady Antebellum with Kelsea Ballerini on Aug. 20.
Tickets for all concerts will be available to the public starting June 21 through Ticketmaster online or by phone. Concertgoers are encouraged to sign up to become a Fair Fan at mostatefair.com to receive early announcements, including grandstand concert ticket presale opportunities.
The 114th Missouri State Fair, themed "See What Crops Up" will be held Aug. 11-21 in Sedalia. For more information about the year's fair, visit www.mostatefair.com, follow the Missouri State Fair on Facebook and Twitter or call 1-800-422-FAIR (3247).