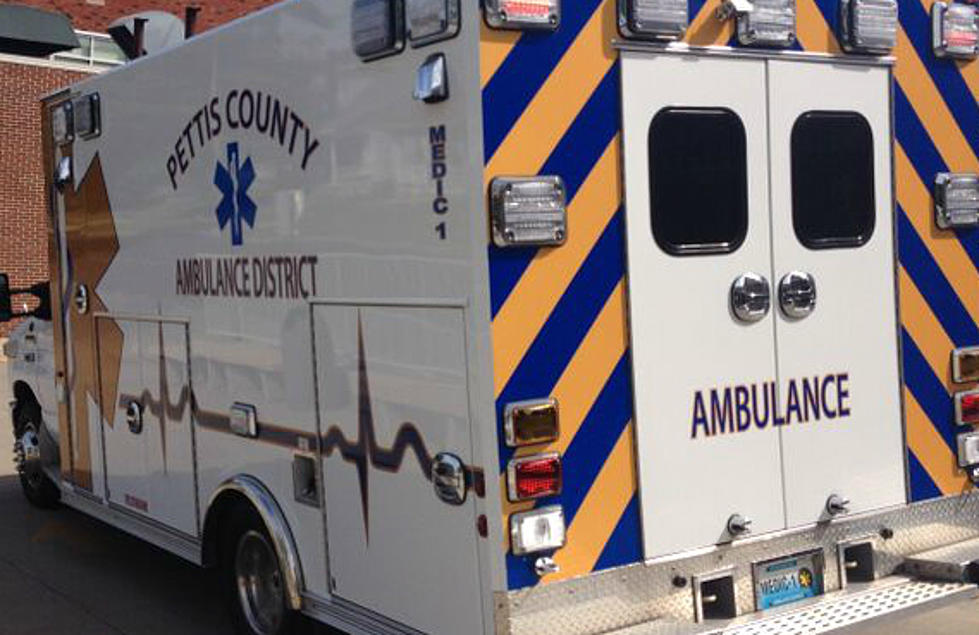 Missouri State Highway Patrol Accident Reports for June 25, 2018
Kurt Parsons
A 22-year-old Warresnburg man was seriously injured after he was ejected from a 2006 Yamaha motorcycle on June 24. The Missouri State Highway Patrol says Khalil R. Vaughan lost control of the bike on Route D around 6:11 p.m. He was taken by Johnson County Ambulance to Centerpoint Hospital for treatment.
---
A 16-year-old Sedalia girl suffered moderate injuries after a two-vehicle accident on Anderson School Rd. on June 24. According to the Missouri State Highway Patrol,  Delaney L. Meyer was driving a 2008 Pontiac that collided with a 2006 Chevrolet while making a turn onto Wingate. Meyer was transported to Missouri Western by Pettis County EMS for treatment. The driver of the Chevrolet, 23-year-old Ryan Crawford, was not injured, but a passenger in his vehicle, 23-year-old Kari Crawford, sought her own treatment for minor injuries.
---
A 17-year-old Warrensburg girl was air lifted to Research Medical Center following a Johnson County accident that injured three on June 22. The Missouri State Highway Patrol says 66-year-old James L. Henry experienced a medical event while driving on Highway 13. His vehicle left the road and struck a ditch. Henry was taken by ambulance to Research Medical Center, 17-year-old Kaylee Henry was transported by Lifeflight to Research Medical Center, and 11-year-old Jonathan Henry was taken by the Johnson County Ambulance District to Children's Mercy Hospital for the treatment of minor injuries.
---
Two teenagers from El Dorado Springs were injured in a one-vehicle accident in Benton County on June 22. The Missouri State Highway Patrol says 18-year-old Branden T. Hayes lost control of a 2001 Honda just before 7 p.m. at Balke Rd. and Highway 83. The vehicle left the roadway and struck a tree. Hayes was treated at Golden Valley Hospital for minor injuries. A passenger, 16-year-old Hailey Decker, was transported by Life Flight Eagle to Cox South Hospital in Springfield for the treatment of serious injuries.