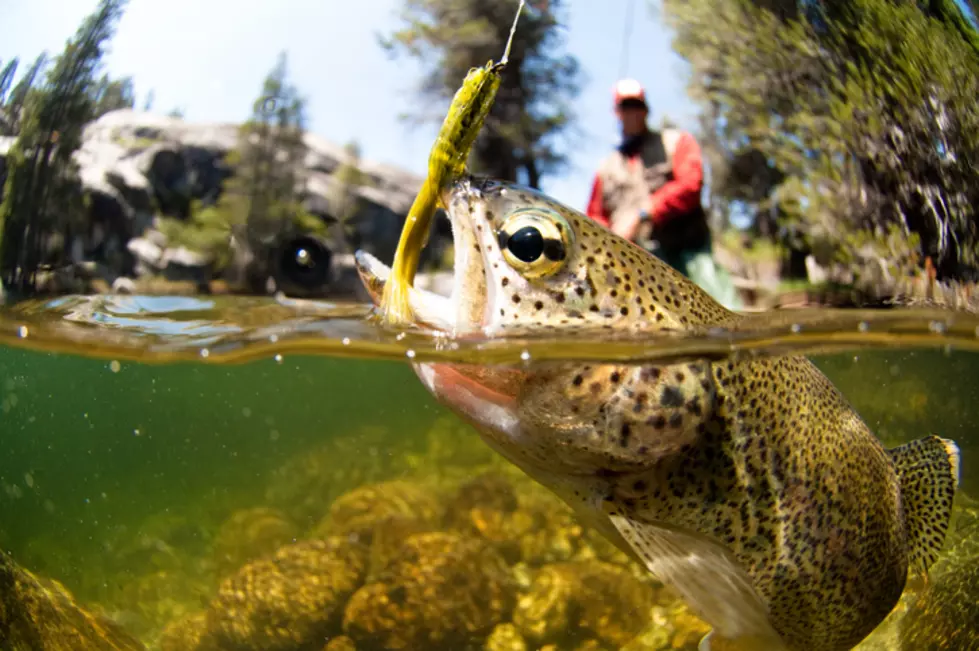 Missouri's Trout Fishing Season Begins March 1
ANDY_BOWLIN/ThinkStock
Missouri's catch-and-keep trout fishing season officially begins at 6:30 a.m., March 1, at Roaring River State Park near Cassville, Bennett Spring State Park near Lebanon and Montauk State Park near Salem.
After a long winter, trout season opening day serves as the unofficial beginning of spring for many outdoorsmen. For trout enthusiasts, opening day means they have until the season closes on Oct. 31 to feed their passion as well as their appetite for fresh trout.
With opening day falling on a Thursday this year, Missouri State Parks officials expect many avid trout anglers to make a four-day weekend to maximize their time with fishing lines in the water. Trout tags can be purchased at the state park concession stores. Last year, more than 4,300 adult and youth tags were sold at the three state parks on opening day.
The parks' campgrounds, lodging units and restaurants are all expected to be busy. In the communities closest to the state parks, Cassville, Lebanon and Salem, business owners are also preparing for the mass influx of fishermen who travel from near and far to fish for Missouri trout. Although trout fishing occurs in the parks, the surrounding communities reap economic benefits during the fishing season with busy hotels, restaurants, quick shops and other retail stores.
Online viewing of opening day activities at Bennett Spring State Park will be available again this year from the park's "trout cam." Video streaming from the trout cam can be viewed on the Missouri State Parks trout opening website at mostateparks.com.
The trout cam is located near one of the park's most popular fishing spots and follows all the fishing action. It is great for fishermen who are unable to be there in person or for family members wanting to share in the excitement from home. Opening day photos and trout tag sales information from all three state trout parks will also be available on the trout opening website.
Trout season in Missouri is a cooperative effort of Missouri State Parks, which manages state parks, and the Missouri Department of Conservation, which operates the hatcheries and stocks the streams with trout.
For more information on trout season opening, visit mostateparks.com or call Montauk State Park at 573-548-2201, Roaring River State Park at 417-847-2539 or Bennett Spring State Park at 417-532-4338.
For information on Missouri state parks and historic sites, visit mostateparks.com. Missouri State Parks is a division of the Missouri Department of Natural Resources.