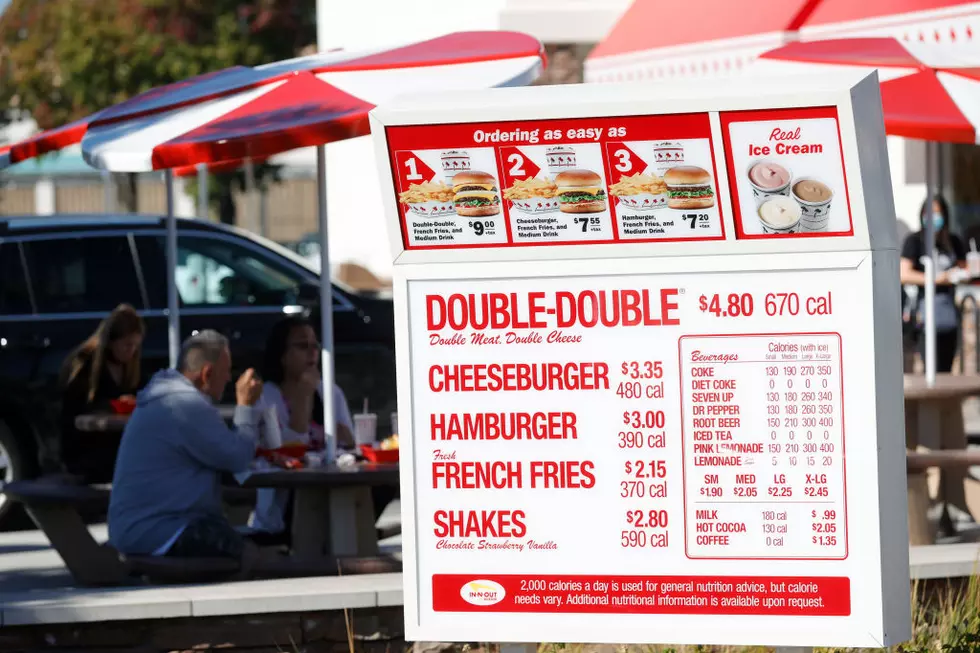 Nashville's Getting In-N-Out Burger Will Missouri Get Some Too?
Getty Images
In-N-Out Burger, the famous California hamburger chain that calls itself California's first "drive-thru" hamburger stand is coming east of Texas to Tennessee, Nashville for starters. So does that mean St. Louis or Kansas City will see In-N-Out Burger anytime soon?
In a surprising announcement yesterday In-N-Out Burger announce they're opening restaurants in Tennessee with an Eastern territory office in Franklin. The first store in Tennessee will serve Nashville and the surrounding area.
Owner, president, and granddaughter of In-N-Out Burger founders Harry and Esther Snyder, Lynsi Snyder said, "In every decision I make, I always consider what my family would want. I have no doubt that my grandparents, dad, and uncle would be proud of this decision to grow our Associate family and serve even more amazing Customers beginning in Nashville and the surrounding areas."
Snyder went on to say the restaurant had heard from a lot of customers in Tennessee that the fast-food joint should open a store there, which is one of the reasons the chain chose the volunteer state as its next place for expansion.
So does that mean the chain could come to Missouri? I'd say it's plausible. Nashville is about five hours away from Tennessee and eight and a half hours away from Kansas City. My thought with looking at the drive time was to see how far it might be from their new Eastern territory office in Franklin to the show-me state. Because sometimes chains choose not to enter a market if they feel it's too far out of their distribution or franchise management footprint.
That said, their press release doesn't talk about opening any restaurants outside of Tennessee, and the company is projecting its first Tennessee location to open in 2026. So I doubt there'd be any opening in Missouri until a couple of years after that.  If at all. After all, Tenessee also has Knoxville, Memphis, and a lot of smaller places In-N-Out could put stores. Not to mention Georgia and the Carolinas.
What's interesting if you look at Tennessee on a map though, is the possibilities for future expansion of the chain in what they're calling their Eastern territories. Arkansas, Missouri, the deep south, Kentucky, Indiana, and Illinois. Nashville lets them potentially maneuver their restaurant expansion in a variety of directions with Nashville being more or less at the center of their plans.
While it doesn't seem like In-N-Out Burger is as big as some other chains, they're not some sleepy 10-unit outfit. They're all over California and Nevada, and in some of the areas they go into, they build a healthy number of stores. Think, like what Whataburger is doing here in Missouri and Kansas.
I'd like to see In-N-Out Burger expand and come to Missouri. I don't think the burgers live up to the love they get. Yet, don't get me wrong it's not a bad burger at all. When we got to Dallas to visit family I always try to get a double-double meal. It's a great simple fast-food burger served hot with fries and a drink. Not to mention, when I tried it, it was impressively cheap to purchase. The shakes are great too!
Until then, we'll just have to love our Whataburger, which isn't shabby at all!
50 Most Popular Chain Restaurants in America
YouGov investigated the most popular dining brands in the country, and Stacker compiled the list to give readers context on the findings. Read on to look through America's vast and divergent variety of restaurants—maybe you'll even find a favorite or two.
How Many in America: From Guns to Ghost Towns
Can you take a guess as to how many public schools are in the U.S.? Do you have any clue as to how many billionaires might be residing there? Read on to find out—and learn a thing or two about each of these selection's cultural significance and legacy along the way.