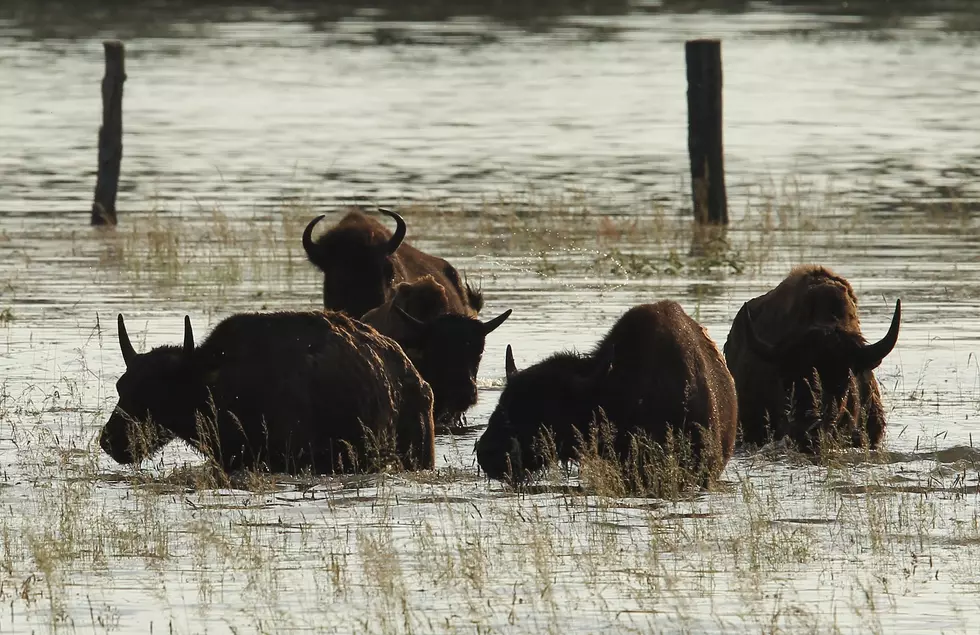 Nature Conservancy to Add Bison to Missouri Nature Preserve
Sean Gallup, Getty Images
A northwest Missouri nature preserve plans to add up to 20 bison to its existing herd of about 115 in an effort to improve genetic diversity.
The Nature Conservancy's Dunn Ranch Prairie is about 90 minutes north of Kansas City. Bison and prescribed fires are used to manage grassland at the nearly 4,200-acre ranch, which has more than 300 native wildflower species. Greater prairie chickens and other birds also nest there.
The ranch is a research hub for scientists from a variety of fields and is open to the public for hiking and bird-watching.
The bison that will be added to the herd later this month will come from the Wind Cave National Park in South Dakota.