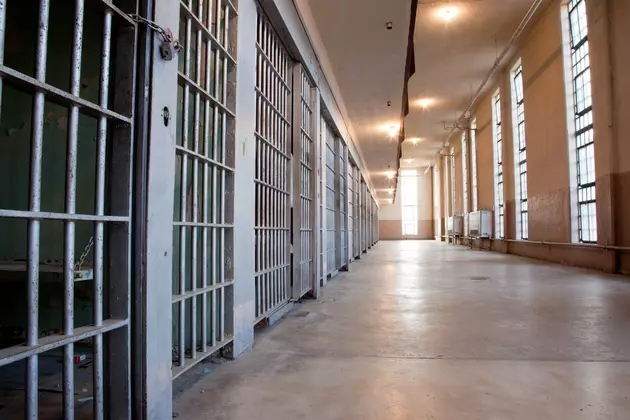 New York Man Sentenced for Child Porn Charges
Getty Images/iStockphoto
A man from Binghamton, New York, who posed online as a teenage girl was recently sentenced in federal court for attempting to produce child pornography by tricking children – including three victims in Sedalia – into sending him nude images of themselves.
The U.S. Attorney's Office says 32-year old Brandon David Cuddihe was sentenced by to 30 years in federal prison without parole. Cuddihe was also sentenced to 30 years of supervised release following incarceration.
A press release from the U.S. Attorney's Office says on October 16, 2018, Cuddihe pleaded guilty to two counts of attempting to produce child pornography. He reportedly admitted posing on Facebook as a 14-year-old girl named "Hannah Richards."
Using the false identity, he conversed with more than 150 people, many of whom were between 10 and 16 years of age. Three minors, including two 10-year-olds and a teenager, are from the Sedalia area. The mother of one of those victims contacted the Sedalia Police Department when she learned that her 10-year-old daughter had sent nude photos and videos via Facebook Messenger. Federal agents were able to identify and interview eight additional victims between the ages of 10 and 16.
Using the "Hannah Richards" Facebook account, Cuddihe told investigators, he would pick a random individual to befriend. Cuddihe would go through all of their friends and add a bunch of their friends to his friends list. If an individual accepted his friend request, then he would begin chatting with them through Facebook Messenger.
According to court documents, Cuddihe redistributed some of a victim's images in order to convince other children to produce child pornography. Authorities say the "Hanna Richards" Facebook account is over 2,000 pages long and dedicated almost entirely to soliciting pornographic images from children.
The case was investigated by the FBI, the Sedalia Police Department, the Binghamton, N.Y., Police Department, and the Broome County, N.Y., Sheriff's Department.