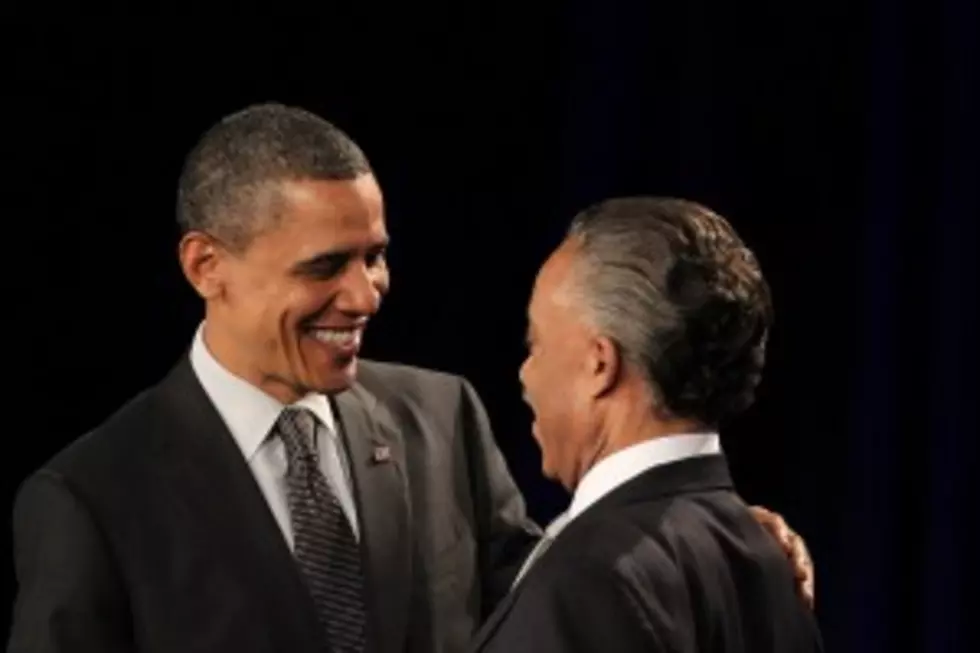 Obama to Attend NYC Sharpton Conference
President Barack Obama greets the Rev. Al Sharpton at the 20th anniversary of Sharpton's organization National Action Network on April 6, 2011 in New York City. (Getty Images)
NEW YORK (JONATHAN LEMIRE, Associated Press) — The Rev. Al Sharpton is holding his annual civil rights conference after revelations about his cooperation with the FBI in the 1980s.
Sharpton has admitted that he helped the FBI investigate New York Mafia figures. He even made secret recordings that appeared to help bring down a mob boss. But he says he didn't consider himself to be an informant.
That admission came a day before Wednesday's launch of the annual National Action Network conference in Manhattan.
This year's event is drawing President Barack Obama, who is slated to speak Friday.
Attorney General Eric Holder is appearing Wednesday.
Mayor Bill de Blasio opened the conference Wednesday by saying he was "proud to stand with" Sharpton. He says that Sharpton's work gets more powerful with time.