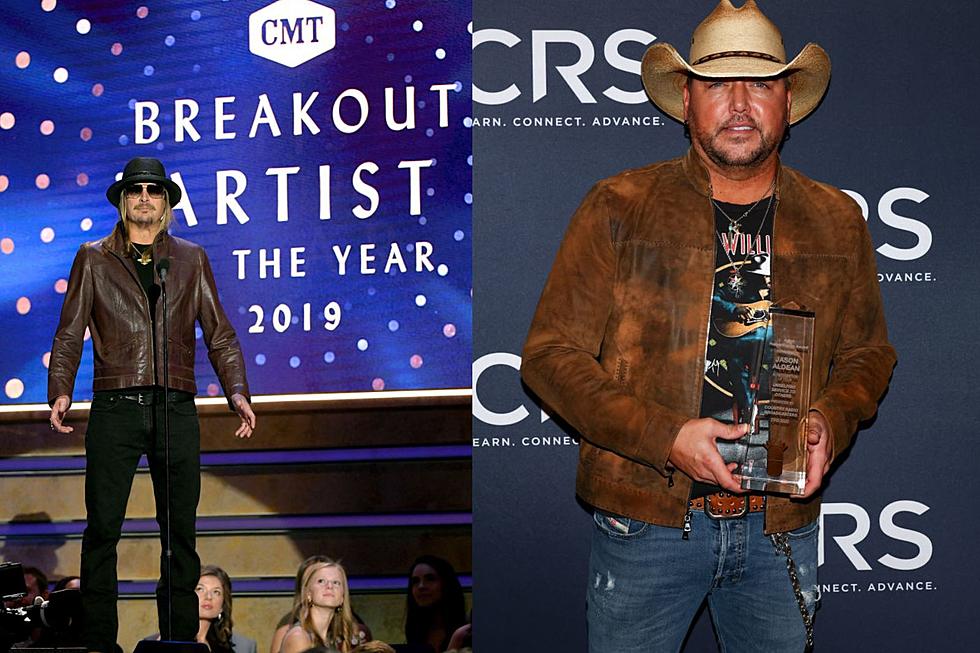 'Rock The Country' with Kid Rock and Jason Aldean This Summer In Mo
Getty Images
Kid Rock and Jason Aldean have announced a star-studded country and southern rock festival geared for small-town America and they're coming to Missouri.
The two-day festival will be taking place in Poplar Bluff, Missouri on Friday, June 28, and Sunday. June 29, 2024. Headlining the festival are Jason Aldean, Kid Rock, and Hank Williams Junior. Also scheduled to play at the festival are Koe Wetzel, Travis Tritt, Uncle Kracker, Colt Ford, Elvie Shane, Pecos & The Rooftops, Gavin Adcock, Sadie Bass, and Dee Jay Silver.
This is just the lineup for the Poplar Bluff, Missouri show. Oddly, Nelly is playing some shows, however, he doesn't seem to be part of the Poplar Bluff show. Other artists playing some of the festival shows but NOT Missouri include Big & Rich featuring Gretchen Wilson, Randy Houser, Tyler Farr, Lynyrd Skynyrd, and Lee Brice.
The Rock The Country festival in Poplar Bluff is being held at Brick's Offroad Park, 281 County Road 484, Poplar Bluff, 63901. The presale is happening Thursday, November 16, 2024, you can sign up for that here.
Tickets for the festival range from $399.99 for the highest-priced tier of 2-Day VIP tickets to $129.99 for someone who purchases a general admission 2-day General Admission ticket. From my understanding, the earlier you buy, the better price you get at any price level. As the festival gets closer, prices for the different options increase.
RV Camping costs either $999.99 for a spot with power, $599 for one without. Car camping, where you can pitch a 20X20 tent with your car costs $209.99.
I think it's a pretty good lineup, although it seems like a pretty pricey ticket by the time you figure out what you want to do. Add in any kind of camping and it gets even more expensive. Not to mention, the camping policy seems to outlaw everything from campfires to any kind of grill with an open flame. While they coincidently will have food vendors available.
If it's your kind of thing, I'd recommend figuring out what kind of festival ticket you want, and what type of camping you're inclined to buy if any, and get your tickets earlier rather than later to get a good price. I'd also spend of some time reading the FAQs about the festival and the camping area. You go into the festival with your eyes wide open about the costs and what is or isn't permitted and you'll have a lot of fun.
Crazy Country Facts From the Year You Were Born
Stacker
compiled a list of noteworthy milestones from each year of country music history, using a variety of news articles, historical resources, and more.
Gallery Credit: Abby Monteil
LOOK: These Stars Grew Up in Small Towns