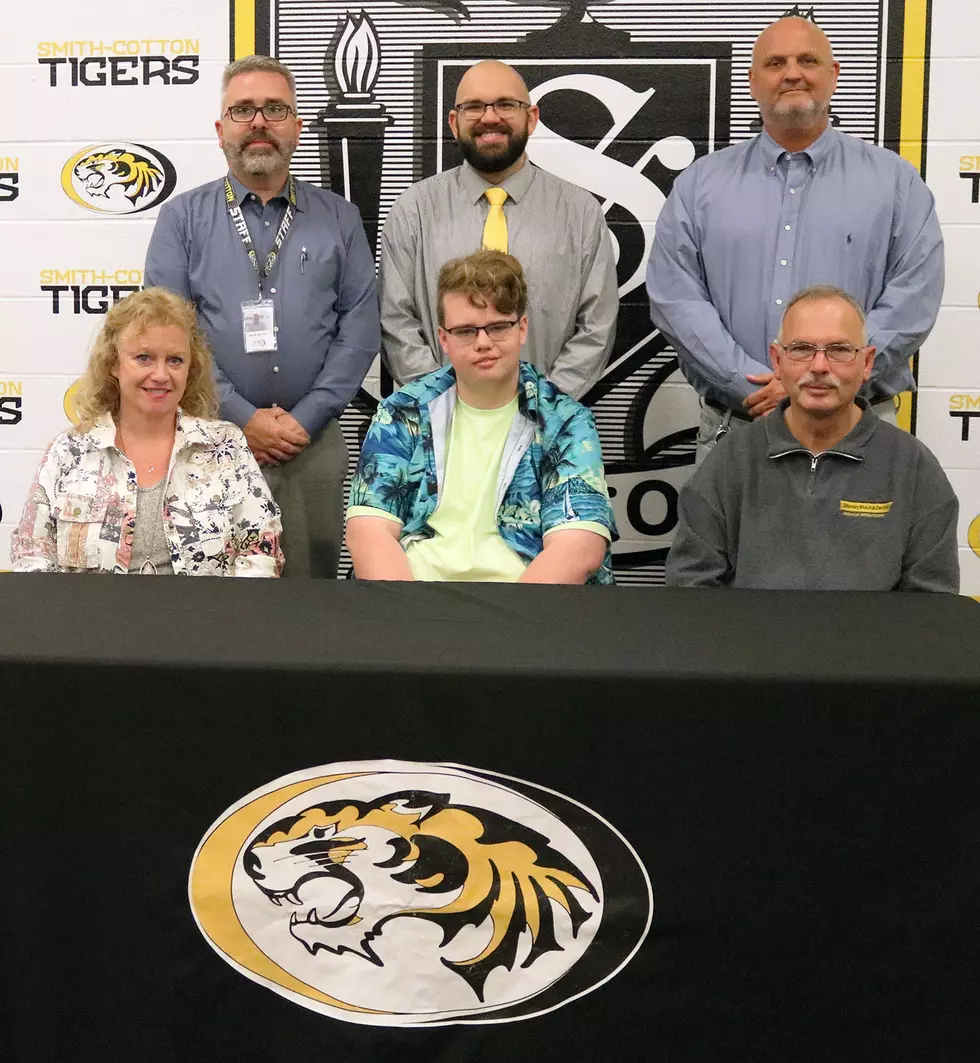 S-C's Brewington Accepts Mizzou Music Scholarship
Sedalia School District 200
Smith-Cotton High School senior Caden Brewington has accepted a scholarship to perform with musical ensembles at the University of Missouri in Columbia.
Brewington, the son of Amy and Lloyd Brewington, earned second chair oboe in the 2022 West Central Missouri Music Educators Association All-District Honor Band; he also received outstanding ratings at the 2022 MSHSAA District Festival in both the solo division and small ensemble division.
He was a member of the WCMMEA All-District Honor Band in 2021, and a member of the Honorable Mention Band in 2019 and 2020. Brewington also was a member of Team SCREAM, the Smith-Cotton competitive robotics program.
Sedalia 200 Band Director Max Meigel said: "Caden has been a valuable asset to our band and is a talented musician. We are proud of his hard work this year, including being selected as the second overall oboe player among the entire West Central district."
In the photo: Smith-Cotton High School senior Caden Brewington has accepted a scholarship to perform with musical ensembles at the University of Missouri in Columbia. Seated with him are his parents, Amy and Lloyd Brewington; behind them are, from left, Smith-Cotton Principal Wade Norton, Sedalia 200 Band Director Max Meigel, and Activities Director Rob Davis