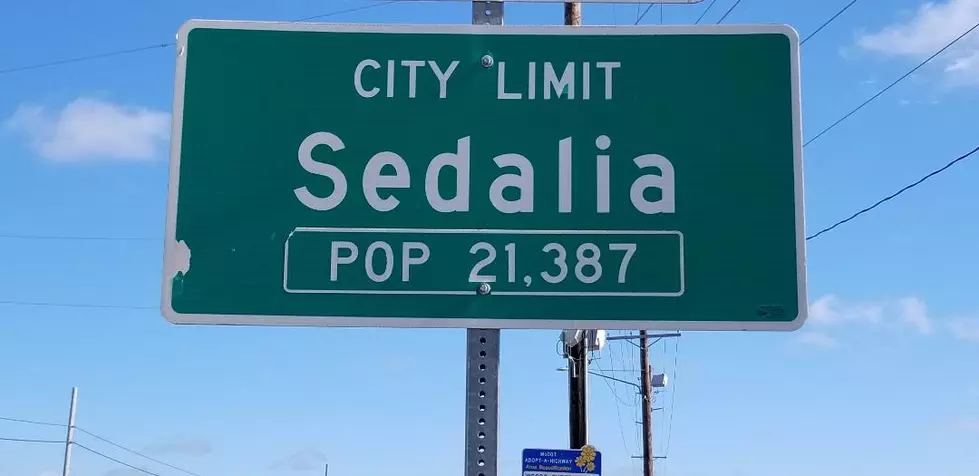 Sedalia Makes Most Dangerous List But That's Not the Entire Story
Beau Matthews
Only In Your State recently published an article entitled Here Are The 10 Most Dangerous Towns in Missouri To Live In and Sedalia made the list.
Only In Your State cribbed their list from Road Snacks and came up with their own blurb about Sedalia's crime:
This city of 20,000 residents is known for events like the Scott Joplin Ragtime Festival and the Missouri State Fair, but it also sees a bit of crime. Ranked as the eighth most dangerous for violent crimes, larceny is also a big issue for this city. In fact, in 2019, there were 700+ larcenies in total for Sedalia.
Road Snacks broke out the data a little more succinctly than Only In Your State and details our crime problem more succinctly. Road Snacks said Sedalia had 714 larcenies in 2019, about two a day. Larceny, by the way, is a fancy way of saying theft. And about three aggravated assaults per week.
Admittedly, for a town of about 20,000 those numbers are higher than most of us would probably like. But it's statistics. And statistics in a vacuum don't necessarily tell the whole story.
Two thefts a day, and three aggravated assaults per week doesn't sound like a lot of crime to me, even with our small population. Yet, if you're a mugging victim, a victim of domestic violence or your house or car has been broken into, do the statistics mean anything? Do you feel less violated because your neighbor went through the same thing? Probably not. It's a horrible thing to experience.
I'm a big believer in being aware of crime statistics. Of being aware of what's going on in your neighborhood and your town. That awareness can keep you safe and reduce your chance of being a victim of a crime. That said, these lists don't place any of the statistics in a context. Nor do they account for steps we can take to reduce our risk of being a victim of these crimes.
Context is key, and lists like this that don't delve very far into the statistics don't do that. They just besmirch cities' reputations and reinforce potentially negative stereotypes. And that's a shame.
Here are some websites that can help you prevent falling victim to a crime: 
USA.gov has a site on how you can protect yourself against identity theft. 
Home Advisor has some tips on how to protect your home from crime and burglary. 
Citizens Against Spouse Abuse (CASA) is an agency that provides a wide variety of services for victims of domestic, child, and sexual abuse. Their services include a shelter, a 24-hour hotline, case management, and help is available in both English and Spanish. 
Web-MD has an article on how you can protect yourself against crime. 
25 True Crime Locations: What Do They Look Like Today?
Below, find out where 25 of the most infamous crimes in history took place — and what the locations are used for today. (If they've been left standing.)
LOOK: What major laws were passed the year you were born?
Data for this list was acquired from trusted online sources and news outlets. Read on to discover what major law was passed the year you were born and learn its name, the vote count (where relevant), and its impact and significance.