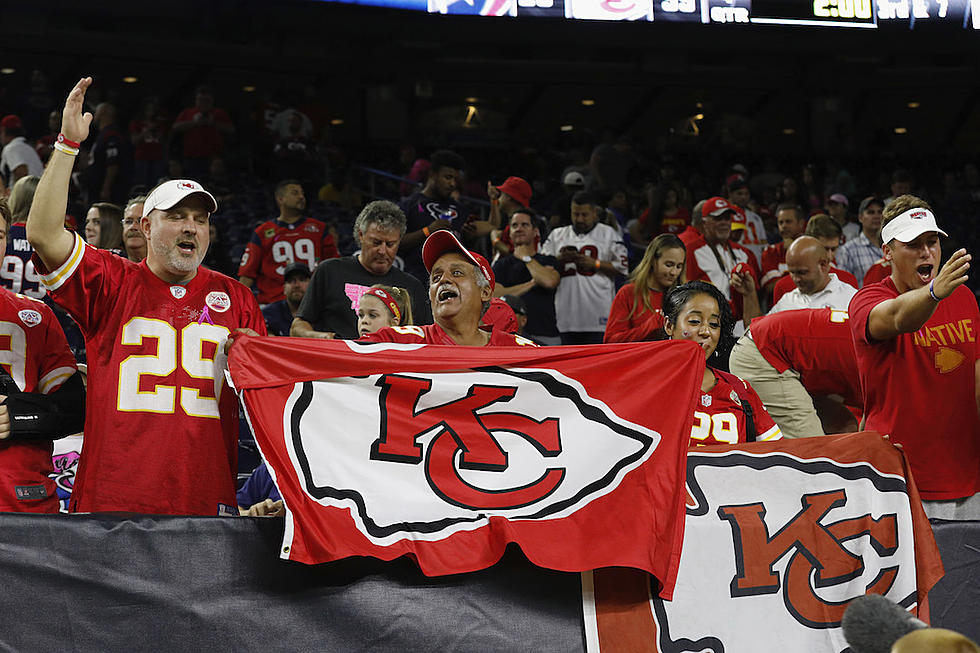 Seeing the Chiefs in Miami Will Cost You
Getty Images
If you want to attend the Super Bowl and watch the Chiefs take on the 49ers you better open your wallet and empty your bank accounts. It's not a cheap proposition.
Multiple Kansas City media outlets are reporting that tickets are the most ever for a Super Bowl. KMBC has broken out how much tickets will cost you:
The average ticket price is $8,500.00, however there are cheaper tickets to be found. KMBC says the cheapest tickets for the big game are running about $4,500.00 and $5,500.00 if you want to sit in the upper bowl. Seat geek tells the television station that the average resale price is a little over $6,000.00.
That's just the ticket cost. Add in getting there and staying there and the cost goes even higher. I did a quick travelocity booking experiment and for two people to fly to Miami on the Friday before the game, leave the Monday after the game and stay at a downtown Hampton Inn. That'll add $3,982.00 in costs. A similar itinerary on Expedia costs $3,810.00, although this time I picked more of a resort for my stay.
What if you shrink your stay down? Say, fly in Sunday morning and stay only one night? One night in Miami at a Days Inn, which I can tell you is much less swanky than the resort or hotel I picked in both weekend trips, will run just under $2,000.00.
So if you're on a budget and find the cheapest tickets, and are willing to risk the delays and issues that could screw your trip up by flying on Super Bowl Sunday you might be able to do the trip for around $11,000 dollars. If you choose to make a weekend of it, pay the average resale price for tickets, and stay at a nicer hotel you're looking at paying just under $16,000 for the privilege. This doesn't include ground transportation to and from the airport. Ground transportation to the game. Any meals and incidentals and fun money.
With prices like that I think I'm better off staying home in my easy chair and cheering on the Chiefs from the comfort of my own home. After all we've got a wing joint in town and plenty of pizza places. And if I want a communal experience there's also the watering holes on Pine Street. I don't think I'll have to worry about any of those places not showing the game.