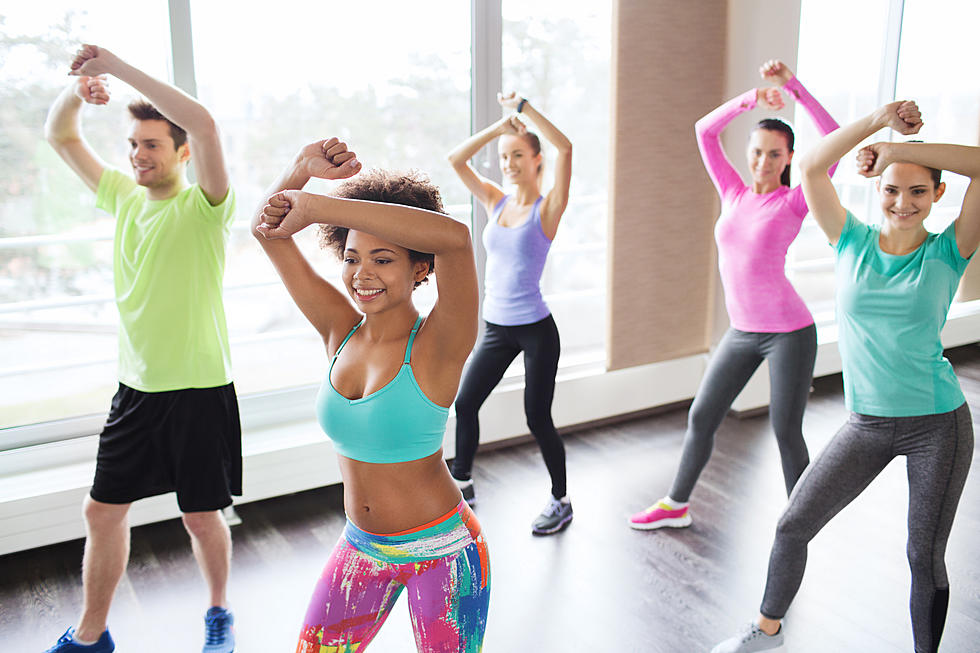 SFCC Spirit Squad to Hold Zumba Fund-raiser April 24
dolgachov/ThinkStock
The State Fair Community College Spirit Squad will host a Zumba fundraiser from 6:30-8 p.m. April 24 in the Fred E. Davis Multipurpose Center on the Sedalia campus.
Zumba is a fitness activity that blends Latin dance music with aerobic exercise. Experienced Zumba instructor Dana Goosen will teach and lead the routines.
Admission is $5 for the come-and-go session and is open to the public. Participants should wear comfortable clothing and athletic shoes and bring a towel and water. Proceeds will be used to support the SFCC Spirit Squad scholarship fund and activities.
For more information, contact Dana Page, Spirit Squad head coach, at (660) 596-7443 or at dpage1@sfccmo.edu.