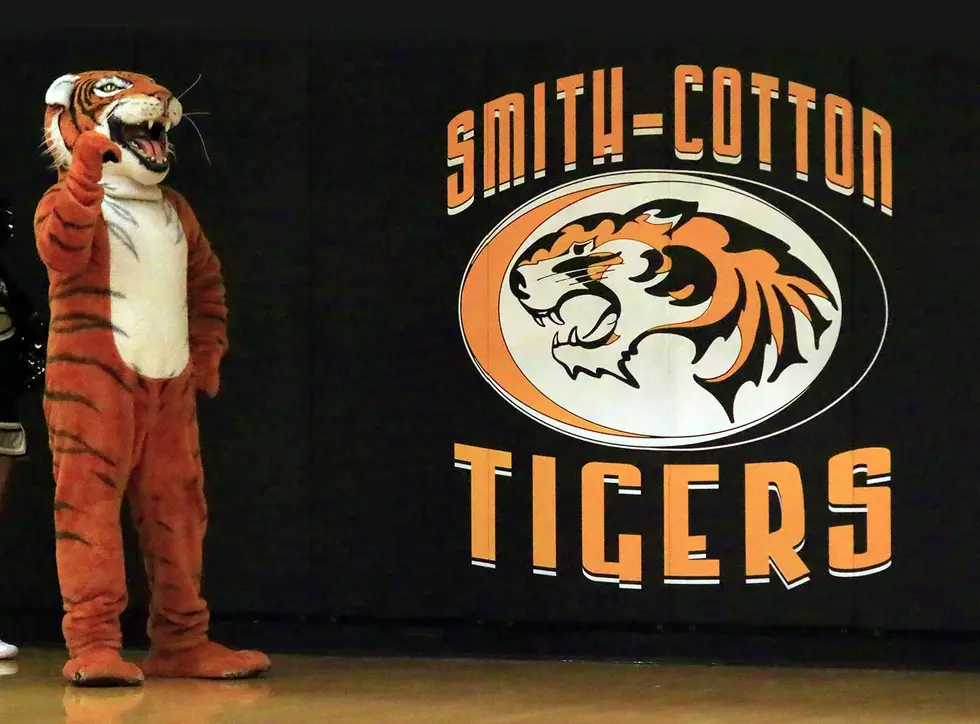 Smith-Cotton Reports Sports Scores
Randy Kirby
Smith-Cotton Girls Golf faced a tough battle Monday night, shooting a team score of 210 in falling to Helias (170) and Warrensburg (179).
The Lady Tigers were led by Taylor Fisher and Gracie Hofheins, who each shot 48. Meredith Tester shot a personal best 49.
Head coach Chris Guffey said the team continues to show improvement.
Gentry Fowler - 60
McKenna Perusich - 63
Morgan Mateja - 54
Kelsey Marie Sharp - 53
Ashley Fisher - 62
---
Smith-Cotton Lady Tigers Volleyball lost to Jeff City, 21-25, 23-25 on Monday night.
S-C's Jorey Luebbert had 2 blocks and 6 kills while Haley Wiskur had 5 kills and 2 blocks.
Annabelle Lorenz added 10 assists; Taylor Burlingame had 15 digs and Lexi Venable had 10.
Head Coach Diane Shipley said the Lady Tigers (1-1) "played their hearts out."
---
The Smith-Cotton boys swimming and diving team finished fifth out of 12 teams at Saturday's Platte County Invitational swim meet.
Leading the Tigers was sophomore Jeremy Acosta, who was second in the 100-yard backstroke and third in the 100-yard butterfly. Also for the Tigers, the 400-yard freestyle relay team (Acosta, Lucas Hankins, Hayden Karkiewicz, Vlad Husyev) was fourth; the 200-yard medley relay team (Hunter Scholl, Peyton Luebering, Acosta, Husyev) was fifth; and Luebbering was seventh in the 500-yard freestyle.
Platte County High won the meet, with Raytown High taking second.
---
Senior No. 1 player Elizabeth Matz remained unbeaten in singles and doubles as the Smith-Cotton girls tennis team swept Center, 9-0, on Aug. 24 at Liberty Park.
Matz beat the Yellowjackets' Nala Hughes, 8-1, in their singles matchup and teamed with Valentyna Usyk to top Hughes and Alexis Simpson, 8-0. Through the teams' nine matches, the Lady Tigers (2-1, 1-0 conference) only dropped six games.
S-C Head Coach Christine Ross said the team's first West Central Conference win of the season puts them one step closer to their goal: capturing the WCC title.