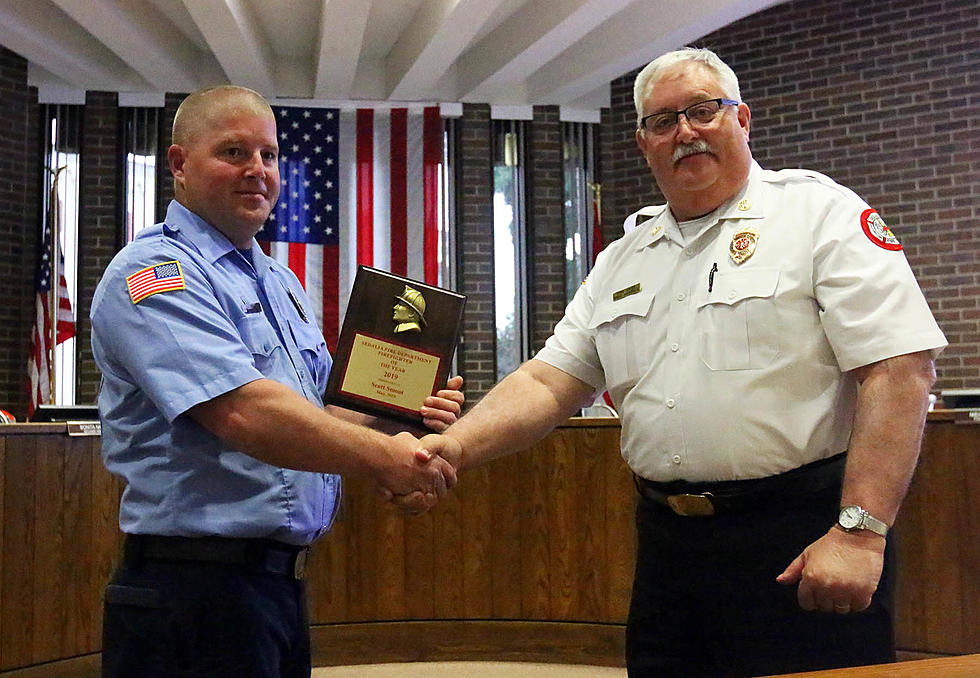 Smoot Recognized as Sedalia's Firefighter of the Year
Randy Kirby
Driver and Engineer Scott Smoot was recognized as Sedalia's Firefighter of the Year at Monday night's City Council meeting.
Smoot was presented with his award on May 2 at a Respect for Law Banquet at the Sedalia Country Club, according to Sedalia Fire Chief Greg Harrell.
Chief Harrell said Smoot pursues his education, rather than just report for work every day. "This is the caliber of people who's served on the fire department for the past several years. Scott exemplifies the best of what we're looking for," Harrell said.
Smoot, from Odessa, joined the SFD in 2008. His wife Jamie attended the presentation, which led off Monday night's Council meeting.