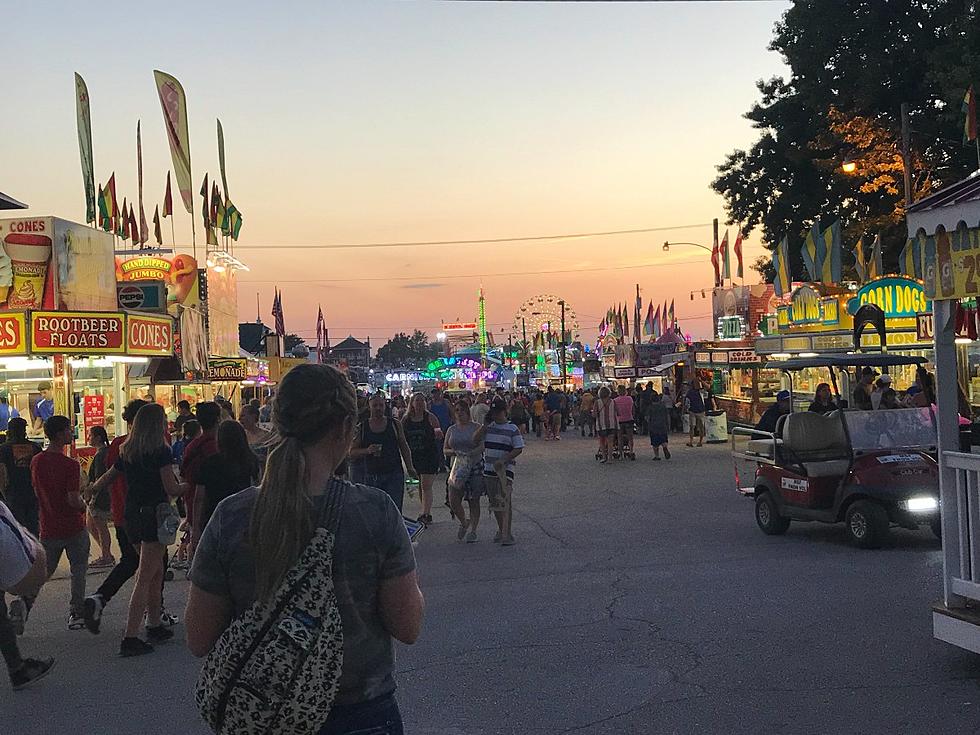 The Missouri State Fair Needs to Think Big With Concert Bookings
Rob Creighton / Townsquare Media
Now that the book is closed on another Missouri State Fair. I'm just going to say it. The Missouri State Fair isn't really good at booking grandstand concerts.
For every concert that manages to get people excited about going to the fair, there's another concert that gets on the schedule that doesn't do that. This summer alone, Ozarks Ampitheater managed to put on a more exciting lineup for their venue than the Missouri State Fair.
Here's who played Ozarks Amphitheater: Kane Brown, ZZ Top, Shinedown, Halestorm, Brantley Gilbert, Three Dog Night, The Beach Boys, John Pardi, REO Speedwagon, Styx, and Collective Soul.
All of these acts would have packed The State Fair Grandstand, with the exception of maybe Three Dog Night, and I suspect they still would have put more people in the stands than a couple of the shows the State Fair put on the bill this year.
The fair needs more shows that grab people's imagination. Shows that get people excited when they are announced. When tickets go on sale. And on the day of the show. That isn't to say some people aren't excited for Tyler Farr. Or Rhonda Vincent. Or the tractor pulls and pro pulling league events. It just means more aren't than are.
Be honest, were you excited with this year's fair lineup?
I wasn't. Even Boyz II Men, the Beach Boys, Russell Dickerson, and Hank Williams, Jr., all good excitement generating shows, which I would have given the thumbs up to put on the schedule if I had a vote. Didn't make me go wow, I can't wait to see the shows at the State Fair. That major country and major mass appeal classic rock act seemed to be missing.
And that's the crux of the problem. Fair shows need to have a broad appeal. Be larger than life. And move people to buy tickets and get their butts to the fair. This year's lineup didn't do a good job doing that. Last spring I wrote about who would be out playing state fairs.
"Blake Shelton would be a huge get for the Missouri State Fair. So would Chris Stapleton. Styx and Tesla, while not as huge a get for the fair as Shelton and Stapleton, would still be one hell of a rock show. I think it would do as well as Foreigner."
If they had booked Styx and Shelton, I think the vibe at the 2021 State Fair might have been quite different. Especially if Dickerson, the Beach Boys, Adkins, Boyz II Men, and Hank Williams, Jr. all stayed on the bill.
My advice to the Missouri State Fair: Think bigger with the shows. Get out of your box. Book that big rock show for people in their 20s and 30s. Book that mass appeal Top 40 act kids will pester their parents to buy tickets too. Tap into 80's and 90's nostalgia and book a couple of fun package tours and tie them to theme days at the fair. And anchor your fair shows with two or three must-attend shows from artists that will WOW all Missourians. I don't think anyone will be disappointed with the results.
The 40 Best Cover Songs by Rock Bands
READ ON: See the States Where People Live the Longest
Read on to learn the average life expectancy in each state.