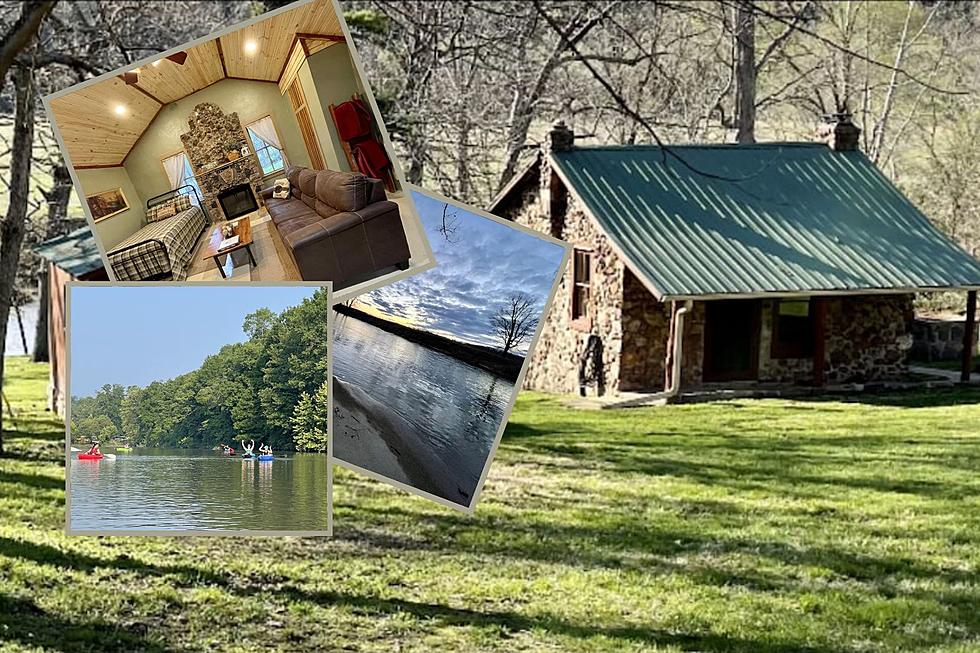 This Cabin On The Meramec River in Missouri Is The Perfect Escape
Susan Bunch via Vrbo
Sometimes things can get on your last nerve. It can be your job. Your kids. Your significant other. Your spouse. Your coworkers. When the little things that don't normally get to you, start to get to you. It's time to get away and blow off some steam. Sometimes getting away to the city and blowing off steam is just what you need. Sometimes it's the party atmosphere of Lake of the Ozarks. Other times, it might be something kitschy like Branson. Then there are those times you just want to escape and enjoy some peace and quiet. I may have found that perfect place.
What do you think about a cabin on the Meramec River near Steelville?
Steelville is nestled in the foothills of the Ozark Mountains and is on the Meramec River. The City's website says it's the perfect setting for outdoor recreational activities. They mention hiking, canoeing, and enjoying the spectacular views. That's before they get into Steelville's quaint Main Street which the City promises will take you back to a  more gracious and elegant time.
Now let's get to the cabin. The Walker Ford Cabin is located on the upper banks of the Meramec River outside of Steelville in a rural area. They promise swimming, fishing, and even canoeing and kayaking. Not to mention the location is perfect if you're looking to spend some time sampling some wine from Missouri's vineyards.
Keep reading to learn more about The Walker Ford Cabin, which is available to rent on Vrbo, and see some great pictures about how it might just be the perfect escape for you and your family.
This Cabin On The Meramec River in Missouri Is The Perfect Escape
Sometimes when you want to escape it all, a getaway is the perfect medicine. This cabin on The Meramec River is perfect if you want to swim, canoe, kayak, or check out the area's wineries, and Steelville's quaint main street. Check out the pictures and learn more about how this cabin can help you and your family relax and rejuvenate. The cabin is offered on
Vrbo by Property Manager Susan Bunch
.
Enjoy Missouri's Nature When You Stay In This '70s Era Tour Bus
Looking to get away and do some hiking? Or swimming in a crystal clear stream? Or if you just want to pretend you're a rock star on tour in the 1970s. You'll enjoy a stay in this restored 1973 MCI bus called The Silver Bullet which includes a great deck with a hot tub and mirrors on the ceiling. You are responsible for the pink champagne.