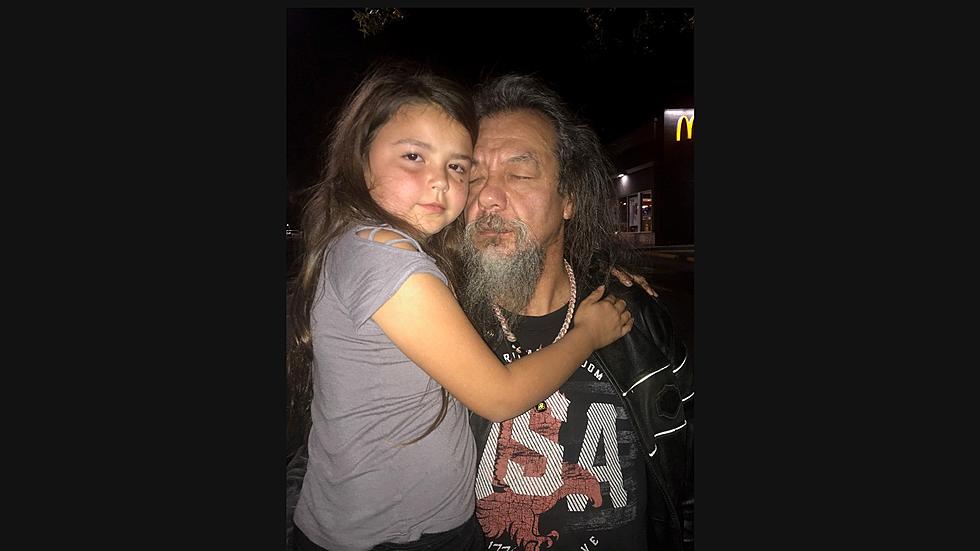 This Jeff City Girl May Have Been Abducted, Have You Seen Her?
Jefferson City Police Department
Update Monday 11/8/2021: Jefferson City Police announced that Dakota Leigh was found safe in Russell, Kansas. Based on information received in the ongoing investigation the Kansas Highway Patrol and Russell Police were able to make contact with the suspect, Gilbert J. Leigh, at a hotel in their jurisdiction. 
Gilbert Leigh was arrested for an outstanding warrant issued yesterday in Cole County, Missouri. He is being held in the Russell County jail for kidnapping first-degree and endangering the welfare of a child first-degree. He is awaiting extradition to Missouri. 
Arrangements have been made to reunite the child with her mother. 
The Jefferson City Police Department is asking for the public's help in locating a missing eight-year-old child who appears to be the victim of a kidnapping.
Jefferson City Police are looking for 59-year-old Gilbert J. Leigh who traveled to Missouri from Montana, possibly by hitchhiking, to visit the eight-year-old. Leigh formerly was in a relationship with the child's mother.
Leigh and the eight-year-old, Dakota Leigh, were last seen about 6:30 PM CDT at the Budget Inn, 1309 Jefferson Street, in Jefferson City. This is according to a Facebook post from the Jefferson City Police Department.
The mother contacted law enforcement for assistance after not finding Leigh at the hotel this morning. A preliminary investigation indicates neither the man nor the child spent the night at the hotel and attempts to contact the man have been unsuccessful.
Police describe Gilbert as, "a W/M 5'11, 200 lbs. with brown hair and brown eyes last seen wearing a Black Harley Davidson coat and USA t-shirt." The victim is described as, "a W/F 5'0 165 lbs. last seen wearing a pink coat, gray shirt, and dark pants."
Jefferson City Police say at this point the case does not qualify for an Amber Alert through the Missouri State Highway Patrol. However, Jefferson City Police are asking anyone who has seen the suspect, the victim, or has any information regarding the disappearance of Dakota Leigh to contact local law enforcement by calling 911, or the Jefferson City Police Department at 573-634-6400.
KEEP READING: See notable new words that were coined the year you were born