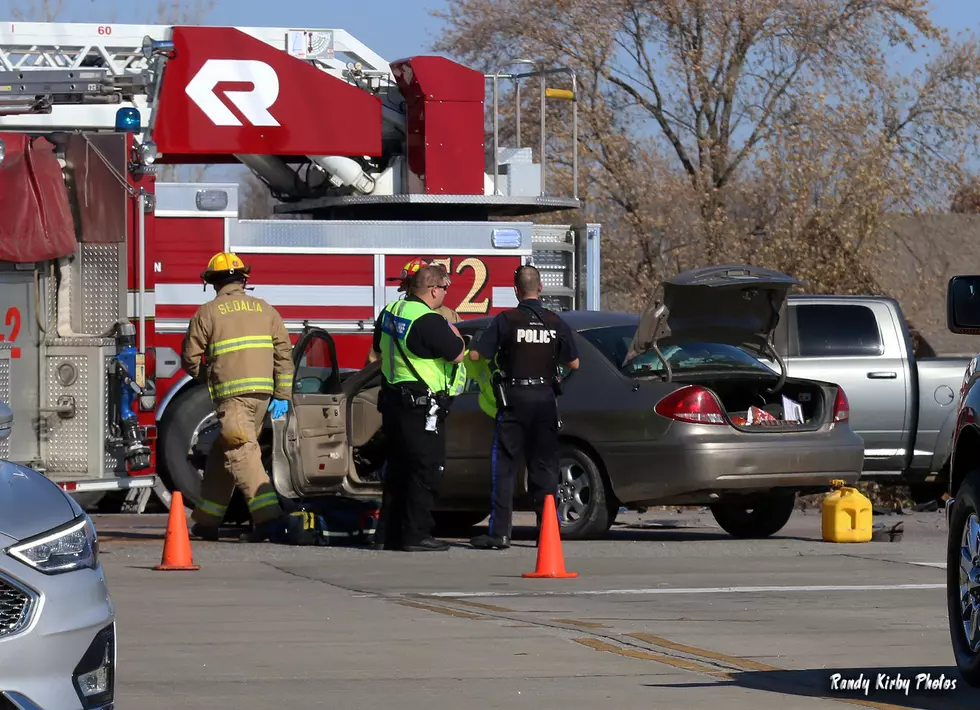 Two Injured in Sedalia Wreck
Randy Kirby
Two people were injured in a two-vehicle crash at US 50 and Curry Drive in Sedalia on Saturday (Nov. 7) at 12:02 p.m.
According to Sedalia Police, a 2013 Cadillac Escalade, driven by 57-year-old Deena Kay Venters of La Monte, was eastbound on Broadway at Curry Drive in the inside lane when it collided with a southbound 2005 Ford Taurus, driven by 76-year-old Gary Douglas Kranz of Cole Camp.
The Escalade had heavy damage to the driver's side, while the Taurus had extensive damage to the front end.
A witness reported that the Escalade ran a red light and collided with the Taurus.
Venters complained of neck and back pain and could not provide a statement at the scene. She was stuck inside her vehicle due to the damage to the Cadillac. She was eventually removed and placed in an ambulance. Venters was transported to Western Missouri Medical Center by PCAD for treatment.
Kranz stated he was crossing Broadway with a green light. He said there was a large semi truck in the left turn lane of Broadway, and believed the driver of the Cadillac had a limited view of Kranz. Kranz said as he crossed the intersection, he was struck by the Escalade. Kranz had injuries to his head and was transported to Boone Hospital in Columbia by PCAD.
Both vehicles were towed from the scene by InMotion Towing.