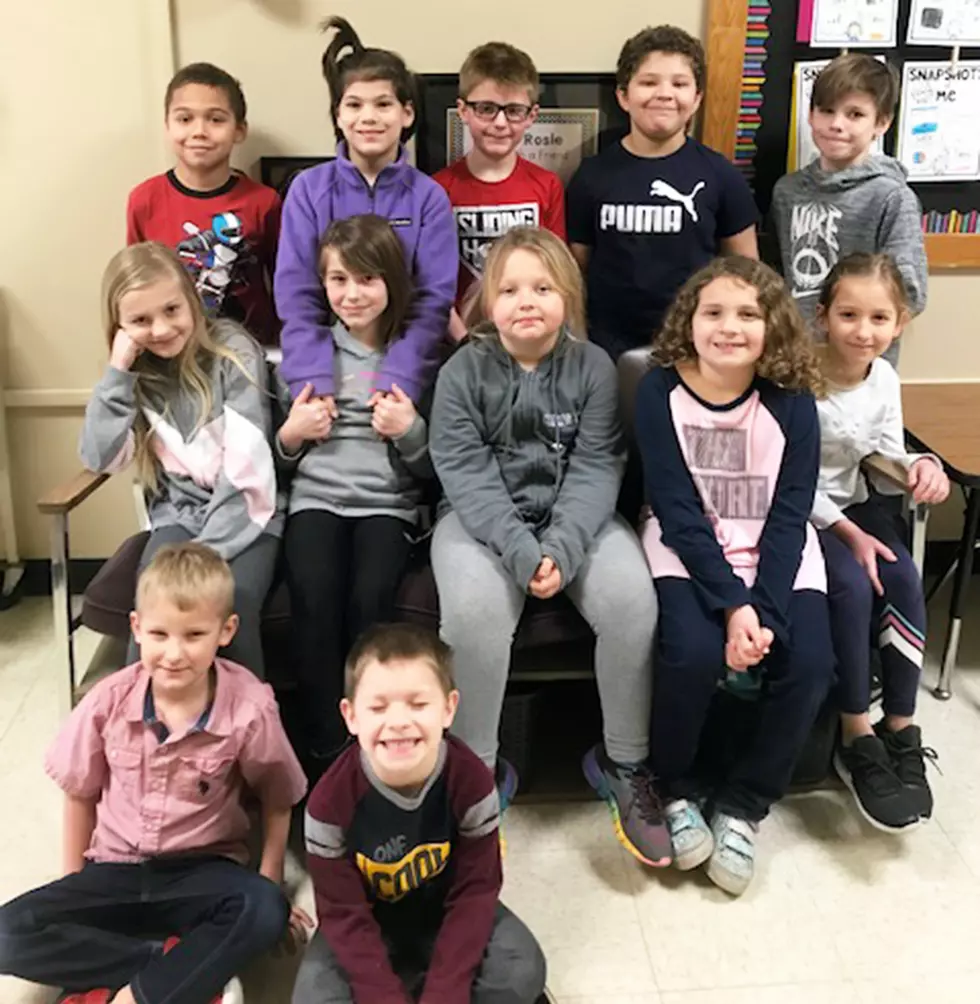 Washington Elementary Names Wellness Students For February
Sedalia School District 200
Students were selected as Washington Elementary's February Wellness Students for "UnBEElievable Empathy."
School counselor Michelle Hofstetter explained: "These students were selected for their ability to understand how someone else is feeling and always trying to understand the situation that the other person is experiencing."
Selected were, front row, from left: Emmett Thompson, Raven Wehmeyer; second row: Ella Kindle, Alina Harris, Alexsis Mundy, Abbigail Simons, Leana Gritsak; third row: Elijah Fiedler, Ava Jacobs, Lukas Foote, Dmitriy Ilin, Jameson O'Connell.
Not shown: Mya Hood and Amayah Wright.