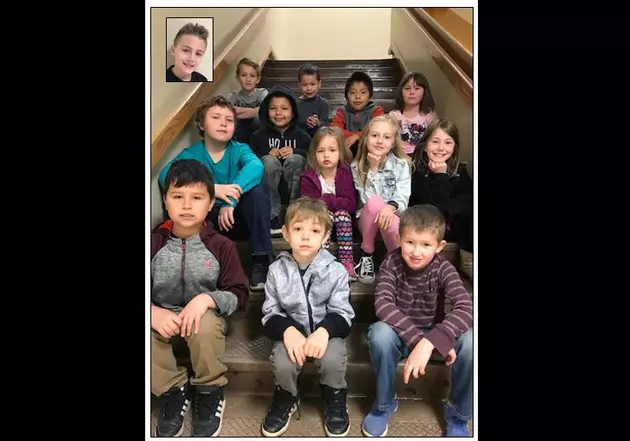 Washington Names Wellness Words Students For March
Sedalia School District 200
Students were selected as Washington Elementary's March Wellness Students for being Group Plan Superstars (GPS).
School counselor Michelle Hofstetter explained that " A GPS tries to figure out how to work in a group.
It means being part of a team, being able to cooperate, and being able to problem solve with others. It means doing what is socially expected and working for a common goal/group plan."
Selected students were, first row from left: Kentaro Rios, Avenir Vykhovanets, Korbyn Thompson; second row: Timmothy Klein, Olyvia Anstine, Ella Kindle, Alina Harris; third row: Noah Butler, Jimmy Zalpa, Rachael Klein; fourth row: Lason Thompson, Jack Bologan. Inset: Kaden Benitez.