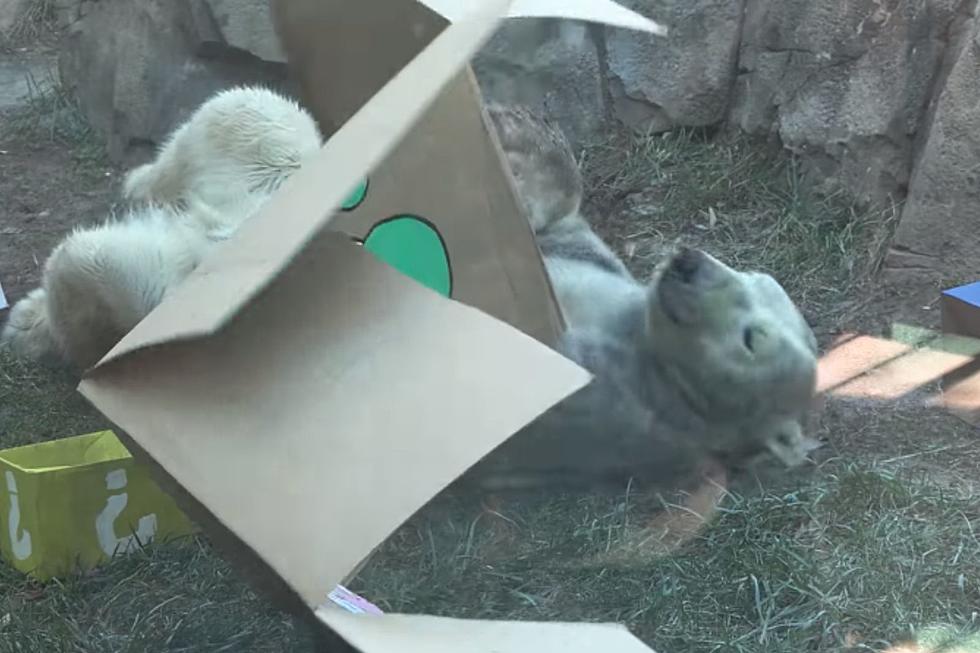 Watch Nuniq Celebrate His Pawesome Birthday at the KC Zoo [Video]
Kansas City Zoo via Facebook Video
Nuniq is celebrating his birthday today at the Kansas City Zoo, and he celebrated like many young men turning 7, by celebrating with a Nintendo Maro Kart-themed birthday party. Keep reading to see the video!
According to the Kansas City Zoo, in the wild these huge marine mammals depend on sea ice to hunt for seals, their preferred prey. I don't know about you, but I don't want to spend a lot of time thinking about that. Kinda like I don't want to think about what's going to happen to the chickens on a Tyson chicken truck on Highway 65, you know? It is the circle of life, but just give me the chicken tenders, or let me see Nuniq just eating some fish, OK? Anyway, I digress.
At the zoo, Nuniq gets his pick of different kinds of fish each day while enjoying his chilled pool at the Kansas City Zoo.
For his birthday, Nuniq received some enrichment activity things from the zoo, all decked out in the Mario Kart theme. Nuniq received themed boxes and barrels decorative signs and snacks! I loved watching him play with one of his boxes and getting his head stuck in a barrel.
According to the Bear Conservation website, Nuniq was born at the Columbus Zoo on November 14, 2016. His mother Aurora is still living at the Columbus Zoo, however, Nuniq's father Nanuq is deceased. He has one sister, Nora, born in 2015 who currently lives at Oregon Zoo in Portland, and three half-siblings Luna, Nevea, and Kulu.
You can visit Nuniq in his habitat at the Kansas City Zoo any day it is operating, the Zoo also has a camera in his enclosure so you can check out what Nuniq is doing anytime you want. You can check that out below.
LOOK: Stunning animal photos from around the world
From grazing Tibetan antelope to migrating monarch butterflies, these 50 photos of wildlife around the world capture the staggering grace of the animal kingdom. The forthcoming gallery runs sequentially from air to land to water, and focuses on birds, land mammals, aquatic life, and insects as they work in pairs or groups, or sometimes all on their own.
Gallery Credit: Nicole Caldwell
LOOK: 30 fascinating facts about sleep in the animal kingdom
Gallery Credit: Katherine Gallagher