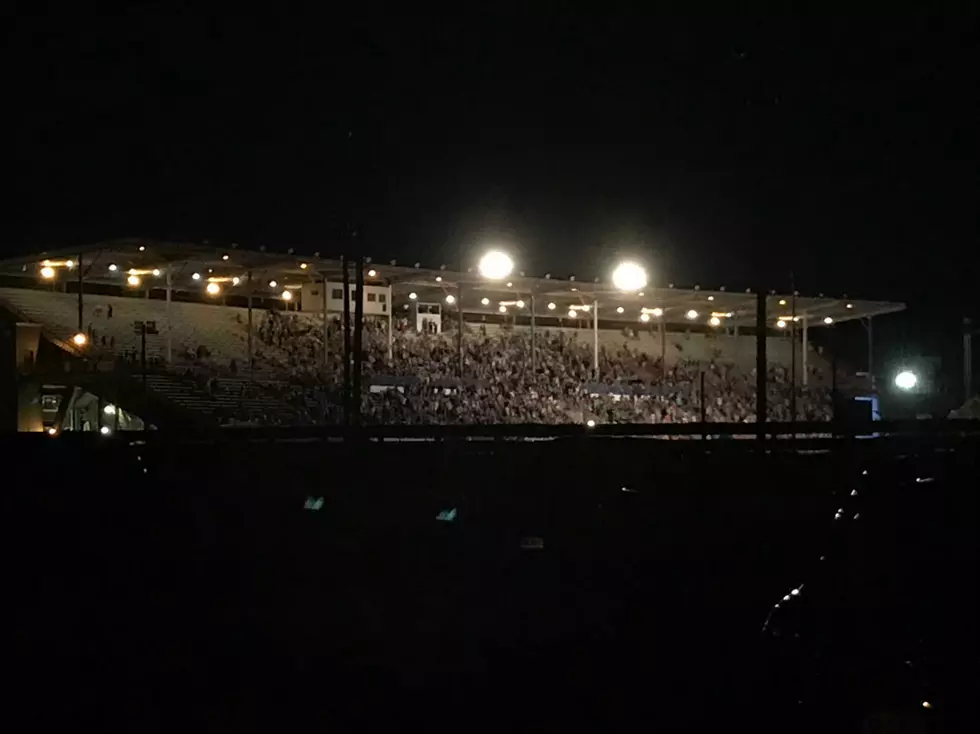 Who Do You Want To See at the 2021 State Fair?
Rob Creighton
I've noticed the Missouri State Fair has been posting fair pictures on their Facebook page and reminding us how much fun our State Fair is.
That immediately got me to thinking about pizza, funnel cakes and concerts. And how I hope we'll be out there next August by the grandstand having fun before all the concerts. It also got me wondering, who do you want to see play the State Fair next year? So I asked that question on the Kix 105.7 Facebook page.
That's always a loaded question that provides a laundry list of artists. It's especially hard to see if there's a consensus on who people want to see, because well, the answers can be rather endless.
At the end of the 2019 fair I put a poll on our websites, and the artists people wanted to see were: Kane Brown, Thomas Rhett, Post Malone, George Strait, and far and away the #1 artist people wanted to see play the fair was Luke Combs.
Scrolling through your Facebook responses yesterday Luke Combs is still a very popular choice to play the 2021 State Fair. Morgan Wallen did very well too. He, by the way, was one of the top "write in" votes from our 2019 poll.
Generally, a lot of the artists we play on Kix 105.7 made your lists, which makes sense since we play 'em and you like 'em. I'm talking about Jon Pardi, Luke Bryan, Jason Aldean, Chris Stapleton, Lee Bryce and Lady A.
When it comes to more heritage artists Reba got some love along with Clint Black, Tracy Lawrence, Dwight Yoakum and Dolly Parton. I saw Reba years ago and her show sticks out as one of my favorite all time concerts so I can get behind that. And Dolly Parton, I think we'd have a rockin' good time with Dolly.
Since I asked the question on the Kix 105.7 Facebook page country artists dominated the list. However, Five Finger Death Punch got a shout out, and they were one of the top rock artists mentioned in our 2019 poll. Snoop Dogg got some love too. Stand down wind from that concert and you might wind up with a contact high. I'd be surprised to see the fair book Snoop Dogg, but I think we will see Snoop do a show in the area this summer.
Teresa suggested John Mellencamp. John's one of my all time favorite artists so I'd like to see that too. Although I think John's more interested in playing theaters and more intimate venues then he is leading a grandstand full of people in a rousing chorus of "Jack and Diane". Of course, he has a soft spot in his heart for farmers and agriculture, so I could be dead wrong on that. Although I think we'd have a better chance of that happening if we were his home state of Indiana.
So here's hoping we can kick the cornavirus to the curb. Hit the Beef House, Pork Place, the Bud Tent and see some live music. I think Annette's Facebook comment speaks for most of us when she says, "I would buy tickets to see Barney the dinosaur if it meant I could go see live music again." Me too Annette, me too.
LOOK INSIDE: Kid Rock Is Selling His Grand $2.2 Million Detroit Mansion