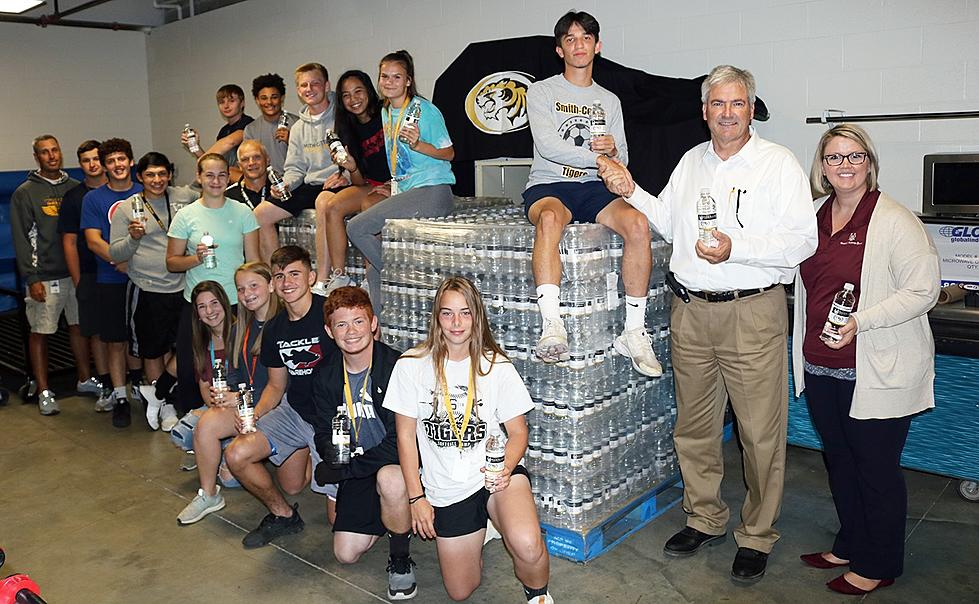 Wood & Huston Bank Invests in Smith-Cotton Students, Athletics, Activity Groups
Wood & Huston
Wood & Huston Bank, along with Matt Boatright, Sedalia/Pettis County market president and Megan Page, branch manager, have invested in Sedalia Smith-Cotton Tiger students, athletics and activity groups.
Wood & Huston Bank and the leaders of their Sedalia community banking center team have donated five pallets of bottled water to the Smith-Cotton Tiger concession stands.
Smith-Cotton students and parents will sell the bottles of water at all concession activities and events throughout the school year, with all proceeds designated to support SC student groups. You too, can support our Smith-Cotton Tigers and Sedalia students at upcoming Smith-Cotton events, simply by purchasing a bottle of water.
"We want to give a big #SCTigerPride shout out to Wood & Huston Bank for its donation of 360 cases of bottled water to Smith-Cotton High School concession stands. The donation will raise funds to support an array of student athletic and activity groups. Thanks so much!" said the Smith-Cotton Tigers on their official Facebook page.
"Wood & Huston Bank takes great pride in supporting the communities we serve," said Boatright. "We understand our students are the future of our community and we want to do all we can to help make it great. One way we can do this is through continued support of our youth and their educational experiences."