Young Kansas City Chiefs Fan Raises Money For Patrick Mahomes' Charity
If there is one thing about the Kansas City Chiefs, is that when you are a winning team with a charismatic QB, who is really good and gives back to the community, you will have fans all over the country, not just in the teams home state of Missouri.  Patrick Mahomes has one of the top selling football jerseys in the NFL, so it is not surprising that a young kids would want one.
Let me introduce you to Luke Possehl. He is an eight-year-old second grader at Tarwater Elementary School in Chandler, Arizona, is a fan of the Chiefs because his father, who travels for work, often visits Kansas City.  Like most kids, they like to see a winning team, as it makes them easy to root for.  So the jersey was a wonderful gift for the young man.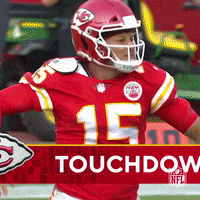 Young Luke heard about Patrick's charity 15 and the Mahomies through a class project.  Luke decided that he wanted to raise money for Patrick's charity.  It involved collecting pennies, and recording a commercial with his classmates.  Luke did get some encouragement from his teacher, Sophia Limjoco, who passed along the lesson, that one person can make a difference.  And that you don't have to be an adult to help a charity.  You can read more about this story HERE.
I don't think Luke could have imagined that so many pennies would start rolling in for this, and counting them must have been quite an ordeal. But to gather $500 worth of pennies to give to this charity, will still help a fair amount of people.  Hopefully Patrick will reach out to this young man personally.  More proof that Every Penny Counts when it comes to helping others.
KEEP READING: See how sports around the world have been impacted by the coronavirus