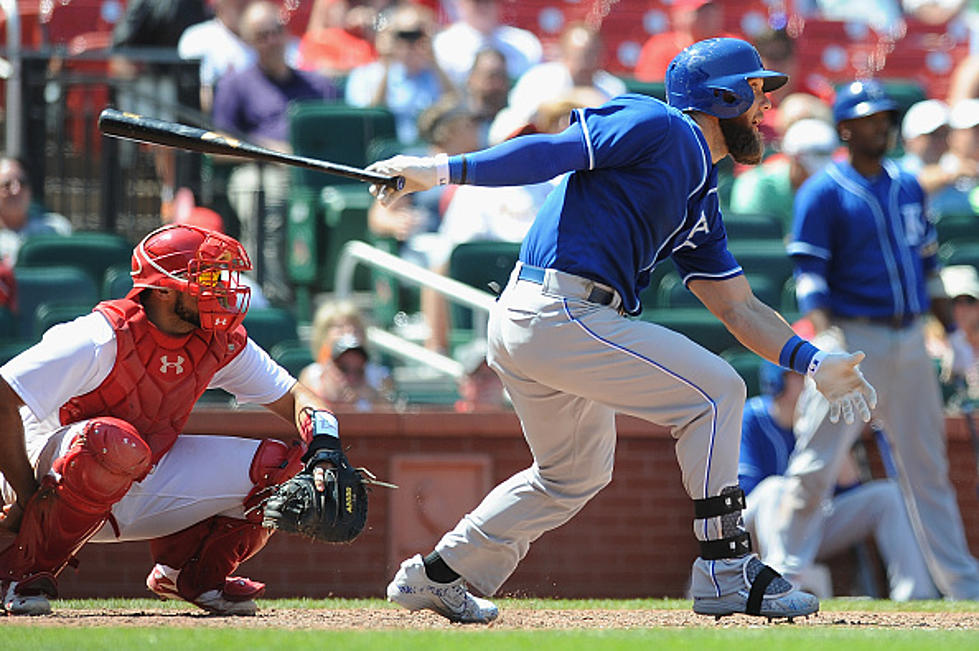 Alex Gordon Signs One Year Deal With the Royals
Getty Images
The Kansas City Royals have signed Alex Gordon to a one year deal for the 2020 season, this according to the Royals Facebook page. KMBC is reporting that MLB.com reporter Jeffrey Flanagan says the deal is for $4 million dollars.
Gordon, 35, picked up his seventh gold glove in 2019, which is one behind Frank White for the most gold gloves in the team's history. In 2019 Gordon committed just one error over the course of the 146 games he played the outfield for the Royals.
Gordon has played for the Royals for his entire thirteen year career and ranks in the Royals all time top ten in several categories including: home runs, walks, hit by pitches, doubles, hits, runs scored and RBI's. Additionally Gordon is a hero among Royals fans for hitting the game tying home run in game one of the 2015 World Series.
In an era where it's a rarity for players to spend their whole career with one team, it''s great that Gordon gets to wear the Royals uniform for at least another year.