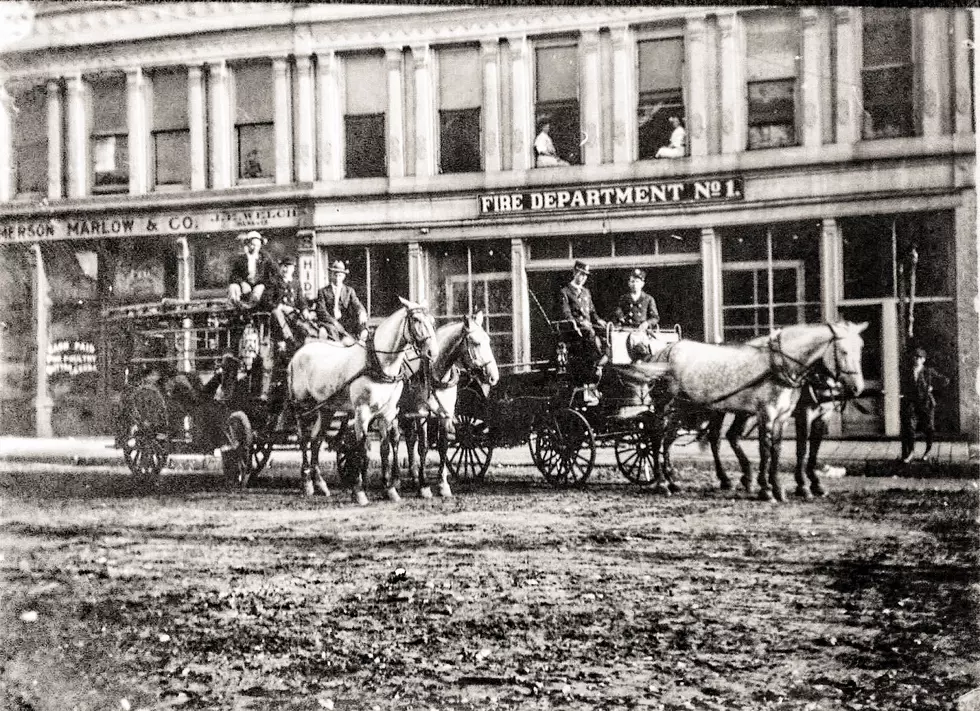 An Improbable Escape From Warrensburg Hotel Fire 149 Years Ago
West Pine Street Fire Station No. 1 Today the home of Those Were The Days. (Johnson County Missouri Historical Society)
On November 29, 1873, Warrensburg suffered one of its worst fires, The Ming Hotel Fire.
This is according to a post from the Warrensburg Fire Department Facebook Page. Yet, that fire saved two men's lives in an almost ridiculous way.
Felix Kraemer, a Steinway & Sons piano salesman from New York, was one of the guests at The Ming Hotel that night. In an uncredited newspaper story copied on the Johnson County Missouri Historical Society webpage, the article details how Mr. Kraemer escaped a subsequent hotel fire by opening his "strong umbrella" and jumping out the window.
The article quotes Mr. Kraemer, "I reached the window I opened my strong umbrella and carefully put a shawl strap over it to prevent it from turning inside out then I made a leap. I did not go sailing gracefully out into the air and landed lightly on the ground beneath, but I landed without any broken limb and am alright now."
Where did he learn that trick? From seeing another guest escape the burning Ming Hotel by doing just that. Unfortunately, Mr. Kraemer found himself in The Ming Hotel fire and another hotel fire in Elsworth, Kansas before having to escape his third hotel fire. The article quotes Kraemer, "At the fire in Warrensburg a guest escaped by using an open umbrella to ease his plight from an upper story window I never forgot the way in which he escaped and since have always been provided with a strong umbrella for emergency."
Who that guest was in Warrensburg has been lost to time. Those lost in the fire have not.
They include the hotel's proprietor, M.E. Mulvehill. Kansas City artist J.W. Poland. Louis Roister from Sedalia. And J.L. Prouty of Clintonville who arrived in town that night with the intention of joining the Normal School. There are conflicting reports on whether the fire was arson or due to an explosion of a coal-oil lamp. You can learn more about Warrensburg's fires and The Ming Hotel on The Johnson County Missouri Historical Society's webpage.
KEEP READING: Scroll to see what the big headlines were the year you were born
Here's a
look at the headlines
that captured the moment, spread the word, and helped shape public opinion over the last 100 years.
LOOK: 25 fascinating vintage photos of the first Winter Olympic Games
The first-ever Winter Olympics were held in Chamonix, France, showcasing a variety of sports and athletes.
Stacker
assembled a collection of photos from those first Games.